Bazaarvoice is excited to announce the long-awaited Product Catalog application. Maintaining a complete and accurate product catalog is critical to the success of your user-generated content program. The new Product Catalog application makes catalog management a whole new experience.
Easy product catalog management – The app makes it easy to view, update, and manage client product catalog data.
Works seamlessly with feeds and Dynamic Catalog Collection (DCC) – No need to disable product feeds or DCC. Changes you make to your catalog using the app will take priority.
Quickly fix catalog problems – Fix common catalog problems, such as adding missing UPC or EANs needed for Bazaarvoice syndication. You can also quickly add new products, brands, or categories to your catalog without using a feed.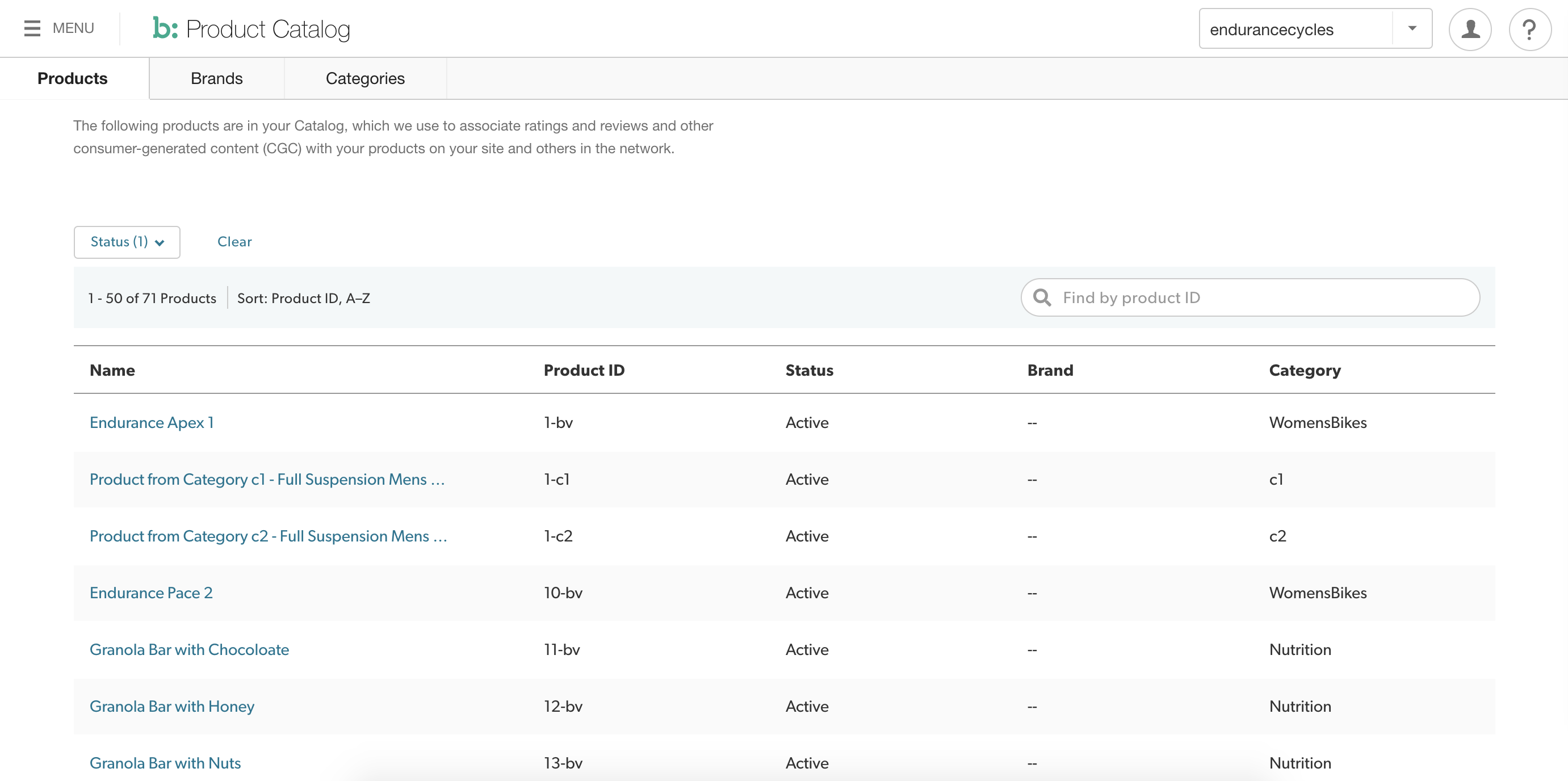 To access the application:
Sign into the Bazaarvoice Portal
Click the menu located in the upper-left corner to view a list of your Bazaarvoice solutions.
Select Product Catalog in the menu.
If your company has more than one client instance, use the client picker (located near the upper-right corner) to move between them. Type the name or scroll through the list to select the one you want.
For more information, visit the Product Catalog application Knowledge base or Support community or reach out to your Bazaarvoice account team.