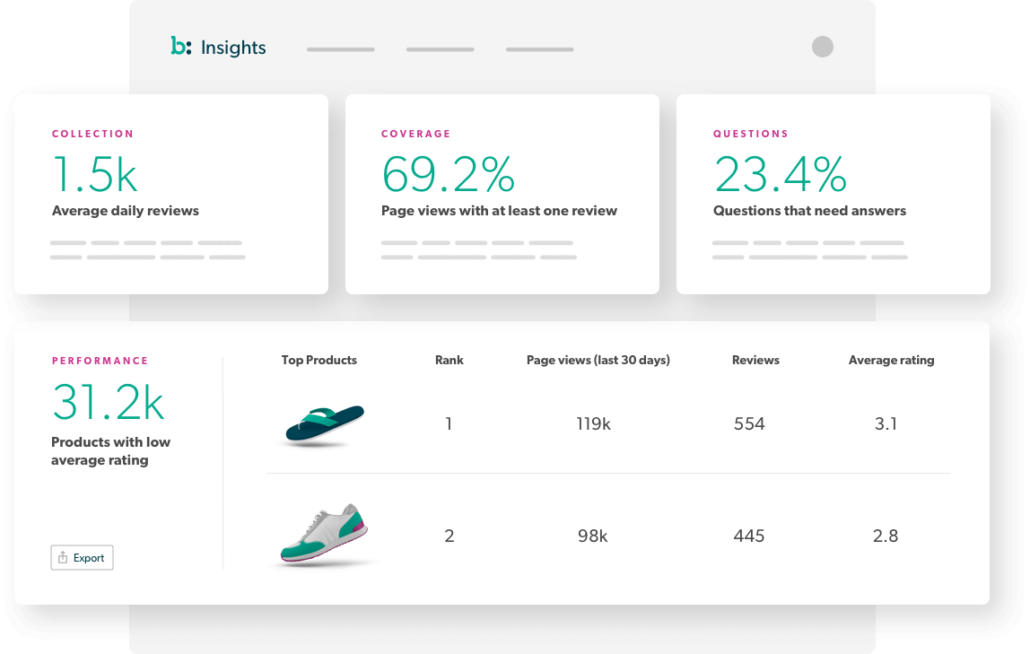 We are happy to announce the launch of Insights, Reports, and Vendor Scorecard! With these new features, you can uncover product flaws or areas for improvement, identify unmet customer needs, reposition your product versus the competition, gauge customer sentiment, and more.
Actionable insights
Brands and retailers want to understand what customers are saying, so that they can improve their products and marketing tactics, but identifying these insights and trends requires extensive and time-consuming manual effort. Bazaarvoice's Insights application helps brands and retailers unlock the power of their UGC data at scale by surfacing how shoppers feel about products with sentiment highlights and lowlights delivered through advanced machine learning.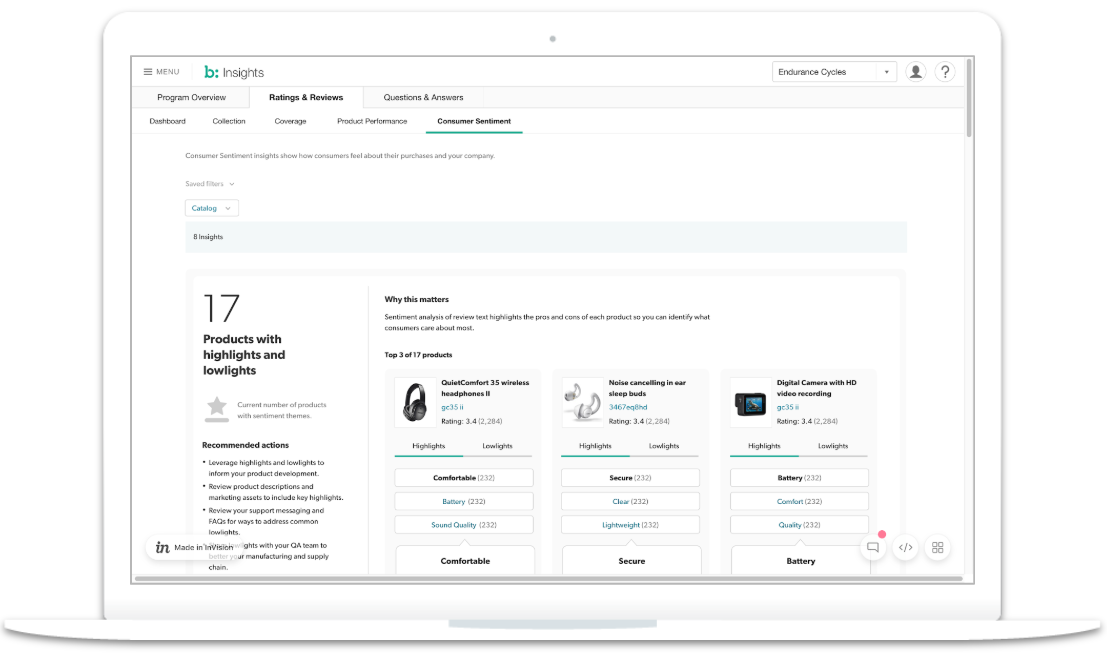 Reimagined Reports application
Brands and retailers want to be able to quickly explore data sets with ease so that they can zero in on the information needed to make business decisions. With the new Bazaarvoice Reports application, data analysts will now have a more efficient and powerful reporting method that is easy to navigate and scales to meet any data needs. The new experience pairs business-focused templates that can be flexibly customized with the power to output enough raw data to meet even the most robust client needs.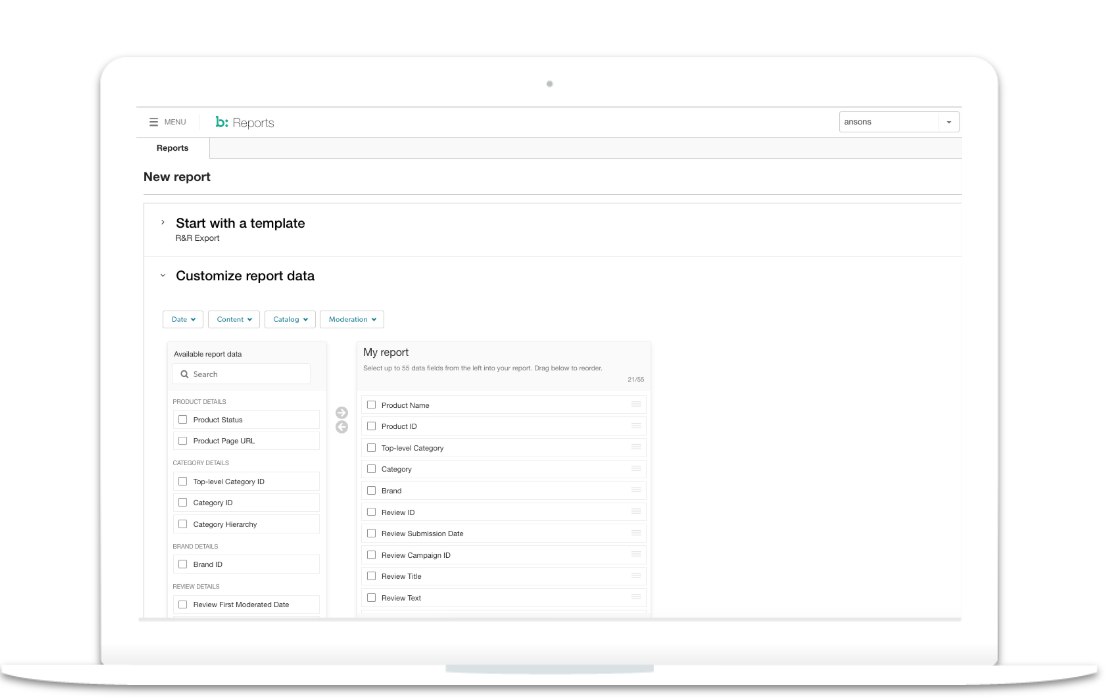 Strategic retail data
Retail businesses have the unique challenge of operating complex merchandising organizations that require strategic buyer data within their reports. Our Vendor Scorecard report template provides an additional layer of intelligence across vendors that gives you insights into how your merchants are performing. The Vendor Scorecard template comes pre-loaded with vendor data, including custom IDs (if available in a retailer's feed), brand or vendor name, and category to ensure you have immediate access to information and the ability to share across your organization.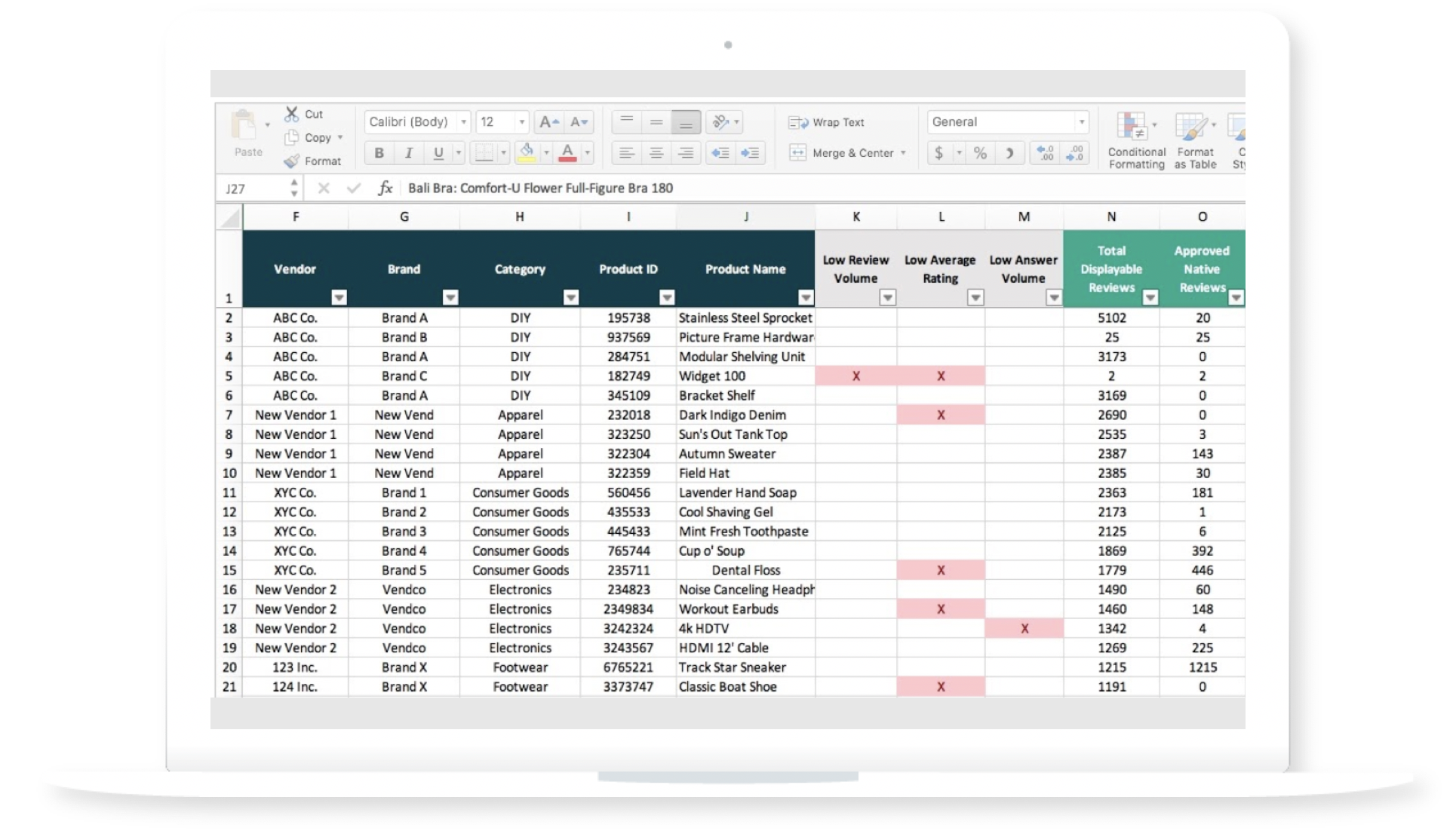 To access the application:
Log in to the Bazaarvoice Portal.
Click the menu located in the upper-left corner to view a list of your Bazaarvoice solutions.
Select Insights or Reports
If your account has more than one Bazaarvoice site, use the client picker (located near the upper-right corner) to move between them. Type the name or scroll through the list to select the one you want.
For more information, visit Knowledge base for Insights and Reports or our Support community or reach out to your Bazaarvoice account team.