Bazaarvoice is excited to share that we have significantly improved and redesigned the way your organization can manage access to Bazaarvoice API applications. Request and manage your own API keys using our new API Key Management app. Check it out on the Bazaarvoice Portal.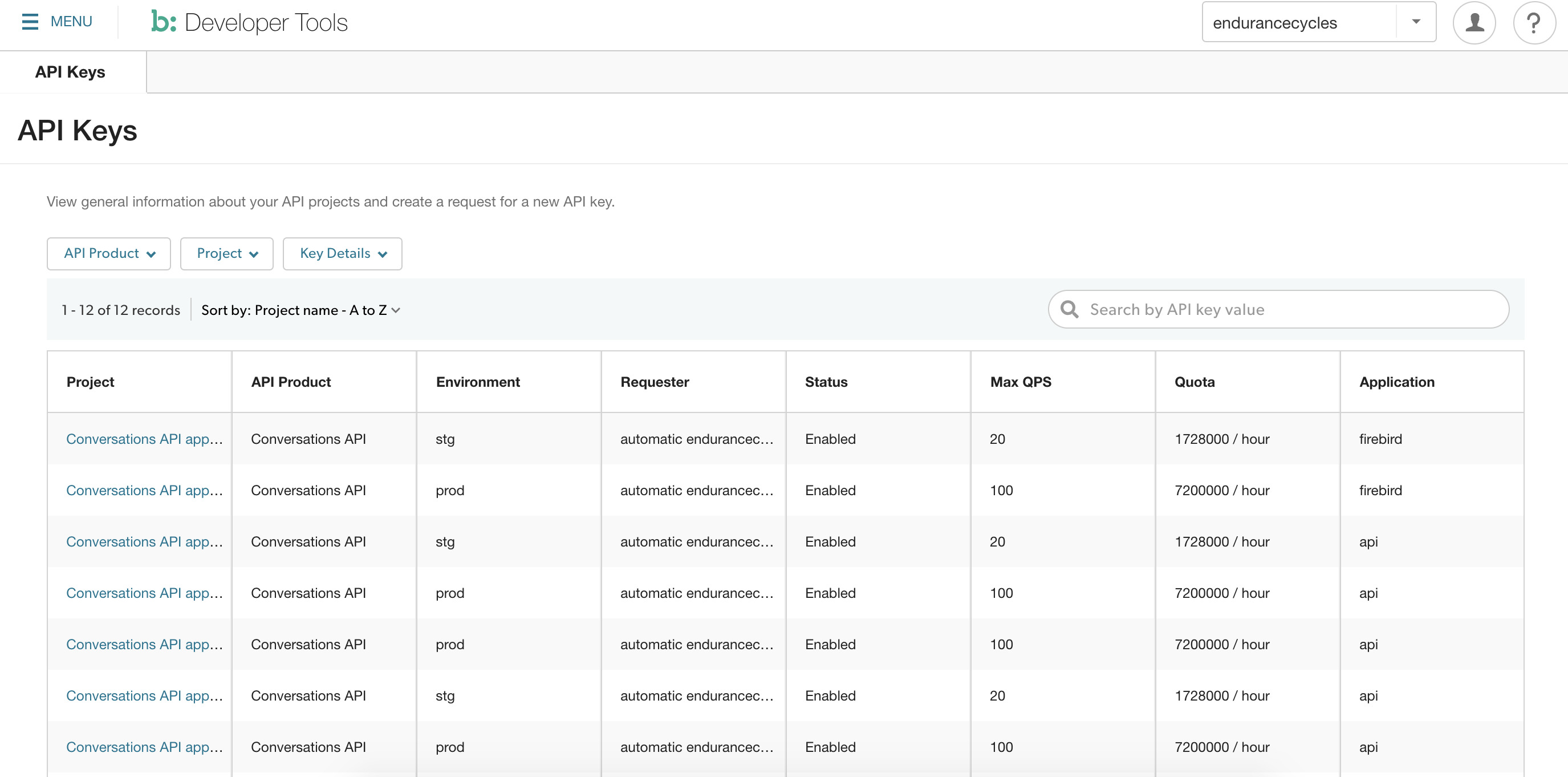 What's changed?
Single request form: Keys for any type of Bazaarvoice API application can be requested through the same form. You'll only need to select the type of key you're looking for.
Request and enable keys in the same place: Keys can be easily requested in the same application where they are managed.
More insight into API key settings: Settings for API keys are now visible and will help you quickly understand what it can do.
New roles: Users with Technical Administrator and Technical Contributor roles will have access to this app.
Modern and usability-tested interface: User interface leverages the Bazaarvoice design system with usability in mind.
To access the application:
Sign in to the Bazaarvoice Portal.
Click the menu located in the upper-left corner to view a list of your Bazaarvoice solutions.
Under Administration, select Developer Tools in the menu.
If your company has more than one client instance, use the client picker (located near the upper-right corner) to move between them. Type the name or scroll through the list to select the one you want.
Get started by visiting the API Key Management Knowledge base or our Support Community and reach out to your Bazaarvoice account team for more assistance.