Attentive
Conversational commerce starts with Attentive. As the worlds #1 SMS marketing platform, retailers partner with Attentive to send smarter campaigns, see faster conversions, and achieve higher ROI.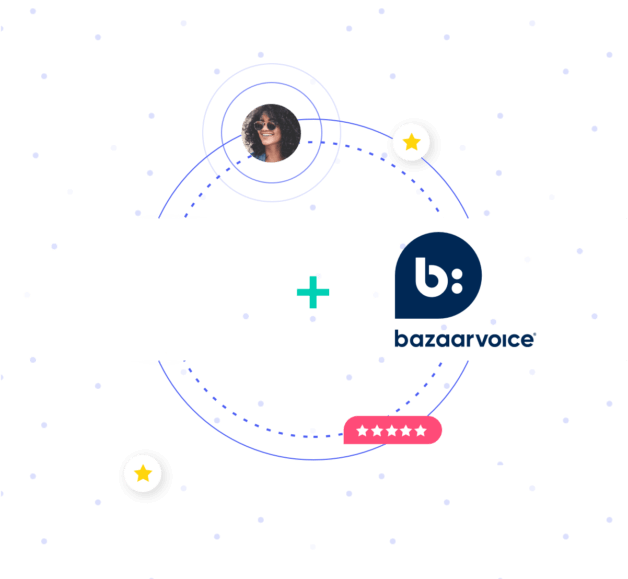 About Attentive
Attentive® is the world's #1 conversational marketing platform, reinventing business to consumer communication. Our SMS-first software platform helps everyone from entrepreneurs to enterprises strengthen relationships with their consumers in a new way. Through two-way, real-time, personalized communications, we drive billions in e-commerce revenue and over 8,000 leading brands like CB2, Pura Vida, GUESS and Urban Outfitters rely on Attentive to deliver powerful commerce experiences.
Get Started with the Integration
Partner Type
Independent Software Vendor (ISV)
Integration
Category
Marketing Automation
Country
Australia
Belgium
Denmark
France
Germany
Ireland
Italy
Mexico
Netherlands
Portugal
Spain
Sweden
United Kingdom
United States
Integration Benefits
How it works with Bazaarvoice
Unlock the Power of Customer Advocacy with Attentive and Bazaarvoice Integration.
Connect Bazaarvoice with your SMS and email programs: Seamlessly integrate your Bazaarvoice reviews platform with your SMS and email marketing channels. This integration ensures that your customer feedback strategy is fully synchronized with your broader communication efforts.
Request reviews in post-purchase and transactional shipping journeys: Leverage the integration to trigger review requests at critical touchpoints in the customer journey, such as post-purchase and transactional shipping notifications. Prompt feedback collection while customer experiences are fresh in their minds.
Engage promoters by thanking reviewers and segmenting with review data: Segment your audience based on review data to create highly personalized marketing campaigns that resonate with your most loyal customers. Turn promoters into brand advocates and harness their influence.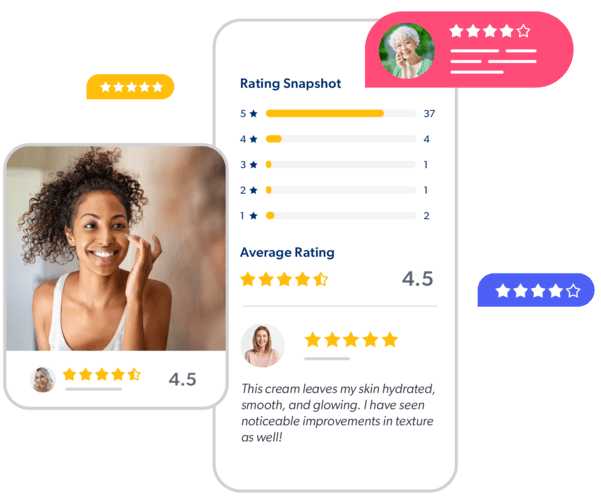 "We're excited to be able to offer brands a convenient and interactive way for shoppers to rate their purchases, write a review, and upload a photo of their purchased items right from their phone. This partnership with Bazaarvoice will help our joint brands unlock the full potential of UGC and customer feedback to improve their products and services, further increasing brand loyalty and revenue."
Brian Malkerson
Chief Revenue Officer, Attentive