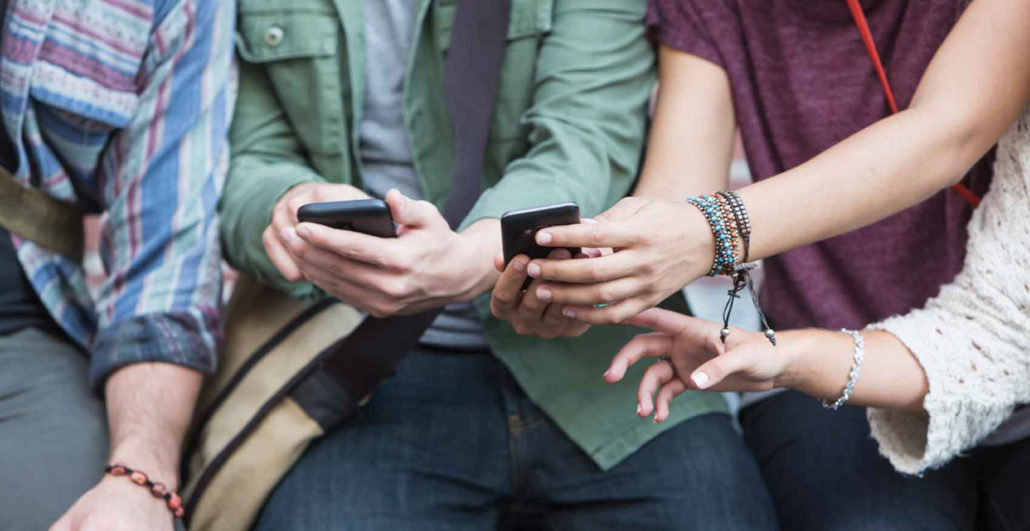 It's 2015 and Social Media matters. You just need to look at the investment going into this space, across our industry. The latest research from Forrester suggests that retail marketers will spend £3.4bn ($5.2bn) per annum on social media by 2019, that's a 10.5% compound annual growth rate.
That's all fine and well, but how do we actually use Social Media as marketers? Social Media Marketing is broadly concerned with the creation and utilisation of relationships in the context of the marketplace.
Social Media execution is tricky, from the platforms you use, to the way you converse and, where you put your resources. Are you trying to cement your brand as inspirational? Are you trying to offer better customer service, as a way to increase returning custom? Or are you trying to increase trust? Nailing down what you actually want to achieve from social media, is a step that is often overlooked – but without it, any metrics and results you gather will be sketchy at best. Return on Investment (ROI) is about measuring what you get out, from what goes in – make sure you know what you're trying to achieve and, have a plan, so you know exactly what's going in – that way, you'll find that measuring what comes out, is easier.
Now, that we've covered what Social Media and ROI mean, in context, let's take a look into the 'How'. There is a plethora of tools available for measuring Social Media ROI, from the free and simple, to the bespoke and tailored. Again, it all depends on what you're actually trying to achieve. If you're using Facebook to promote offers, the likelihood is that all you'll need is a landing page and the free Facebook Insights tool, to let you know what your post reach is. It's then a case of working out the conversion, using the landing page visits and people who went through to purchase. Simple enough, right?
If you're using Twitter to increase customer service transparency and a better customer experience, you might need something a little more advanced – I promise, it's not quantum physics though, no need for alarm! You might also need to ask your customers to do a little-leg work for you. For example, if you're measuring social sentiment – this can be done pretty much instantly, but the real magic happens, over time. As your company tries different things or, as your customer journey changes, you can map the sentiment through time. Sounds pretty good, right!
Now, let's say you want to gather some more robust intelligence from your ROI. For arguments sake, let's use the example that you'd like to discover how sentiment affects repeat-purchase. It seems like a legitimate relationship, and as a marketer, would certainly help you understand how you're perceived in the marketplace.
Firstly, it might be worth sending a PIE (post-interaction email) to ask your customer outright, how you did and if they'd come back to shop with you. You can gather this sort of information quantitatively or qualitatively. So, if your customer, Sarah, had a problem with her order, and she tweeted you for help, this could be added to her customer case – and an email could be automatically sent, to gather feedback. And, once you have their data, you can then use a Business Intelligence (BI) tool which reports and gathers information on if/when Sarah returns – but what's even more useful, is that you can measure things like her basket size and the frequency of her return, to see whether your social media activity actually helped to grow your business. Brands like Zappos  are absolutely winning at this – social media, conversation and customer service is the bedrock of their business' success.
Those are only a couple of examples, but there are, of course, many other ways you can use social media as a marketer. Never be afraid to try different tools and play with dashboards and reporting styles.
The #1 golden rule of using Social Media is – don't only publish content that sells! Customers are savvy and they see right through it – do yourself, your brand and our industry a favour and cut it out! Social media marketing is about conversation and relationships, it's not just about pushing your offers down the customer's throat.
And, here's a secret – some social media marketing is hard to measure – but that doesn't mean it's not worth engaging. Take Burberry as an example: they are dominating digital marketing in the fashion industry, especially through social, from their Burberry Kisses campaign to their latest video ad with Romeo Beckham. The purpose of these campaigns is not to drive instant revenue growth. IN fact, Burberry may not see a tremendous uplift in transactions, for a long while. What they are actually doing is building relationships through inherently social content that keeps customers inspired. And who are these customers? Anyone and everyone who loves Burberry and the British values they stand for. The brand doesn't discount or exclude people who cannot afford to buy-in to Burberry right now…instead, they harness the relationship, in the hope that they might later. The ROI for this sort of social media marketing still exists, it's just not as easily measurable – but it certainly doesn't mean that it's not worth investment.
So, 'Why' measure your Social Media ROI? Well, why wouldn't you? It allows you to learn about your customers and more importantly, learn about your own business and your position in the market. As marketers, we are under increasing pressure to prove our credibility whilst maintaining creativity. This is an opportunity to prove our worth, not only campaign-by-campaign, but across the entirety of our brands and, over a longer period of time.
The ROI of Social Media doesn't always have to be revenue, it could be a re-alignment to the market or changing the way your customer service journey works; for a marketer to enable those sorts of changes, is a wonderful accomplishment.
Don't forget – the marketplace has always been social – whether that social bit happens online or offline. But with evolving technology, we can use social media to engage in the market and measure our efforts, meaning we continue to learn and market better. We can finally and conclusively prove that social media all about relationships – and we now have the numbers to back it up.