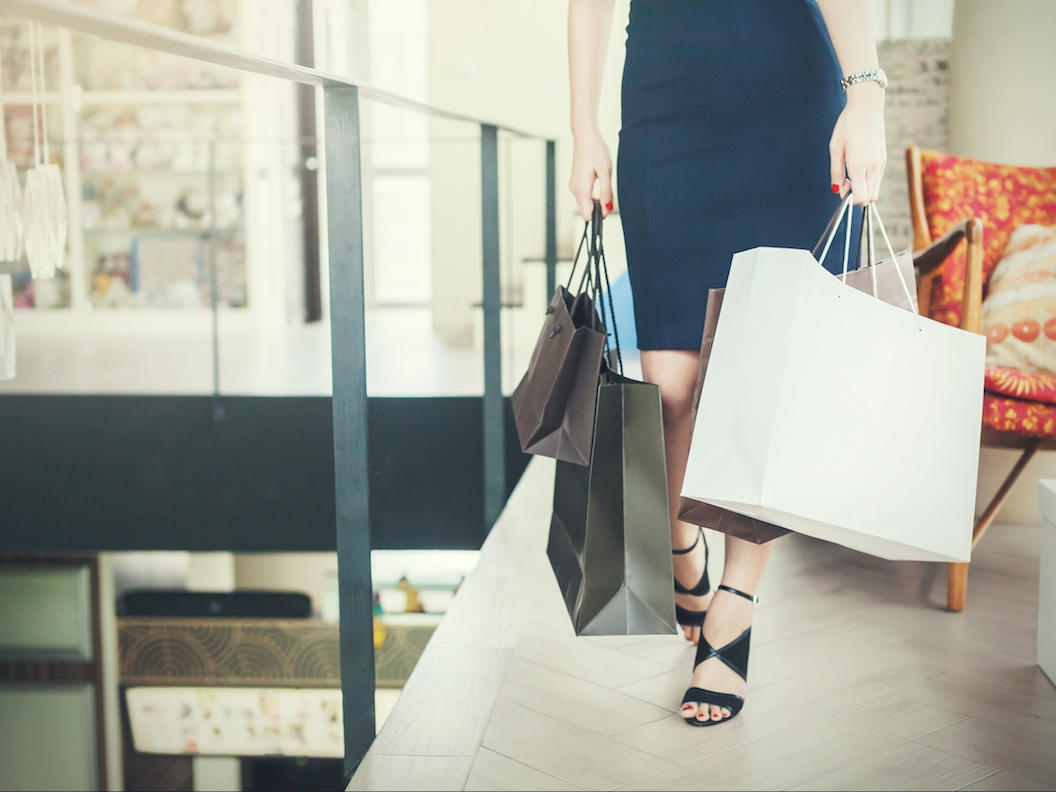 This is part 2 of a 3 part series. Check out Part I and Part III. 
Consumer-Generated Content drives an uplift in conversion rates for luxury brands
With online fashion sales alone expected to reach £19bn in the next four years, luxury brands have a massive opportunity to invest in all digital technology offers in order to facilitate online customer acquisition and retention, long term loyalty, and success.
In the first part of this series, we looked at the reasons why it is critical for luxury brands to leverage consumer-generated content (CGC) today. Now, we'll explore how CGC translates into increased sales.
As referenced in the infographic linked above, the study conducted by Bazaarvoice analysed a representative set of 23,000 reviews from 27 international retailers selling premium brands in the UK. The study found that integrating CGC into product pages lead to a 25-40% engagement increase and a 3-6% increase in conversion. This comes as no surprise considering 84% of consumers influenced by CGC are 12 times more likely to trust consumer recommendations.
Despite these results, some luxury brands are still struggling to understand the real ROI from CGC, and are hesitate to invest in CGC solutions because of it. However, the fact that many luxury brands are becoming more comfortable with giving up control in favor of partnering with e-retailers to leverage their shopping network and target different consumers, means a higher ROI on CGC for them. In fact, businesses of all sizes benefit when they are part of a shopping network. Being part of a network helps brands achieve a higher volume of coverage and increases review volume, leading to higher conversion rates.
Let's take an example – How does a small company make a big impact? For endurance accessories brand Sealskinz, the key is relying on customer ratings and reviews. Consumer-generated content gets the word out about the company to everyone from potential Sealskinz retailers to consumers who would benefit from using the brand's products. Since Sealskinz began using Bazaarvoice Conversations to collect and publish reviews on its website, the company has seen a dramatic increase in shopper-to-purchaser conversion. In December of 2014 alone, Sealskinz saw a 102.6% lift in conversion from visitors who engaged with reviews compared to those who didn't engage with reviews.
As illustrated in Bazaarvoice Conversation Index Volume 8, the volume of content is important because in addition to improving conversion, it can impact a brand's SEO and new product insights. The most obvious benefit of sharing CGC across a network is that each member's content volume increases as more shoppers create content. This includes text content like reviews and Q&A, and rich media like consumer-created photos and videos. In Robert Metcalfe's words, "the greater number of users with the service, the more valuable the service becomes to the community."
Across a variety of product categories, Bazaarvoice identified a positive relationship between the number of reviews a product has and the number of orders placed on those products. Adding just one review to a product page results in a 10% lift in orders. We also see a median order increase of 25% on products that go from 0 to 30 reviews, and that number jumps to a 37% lift in orders when going from 0 to 100 reviews. Simply put, more volume means more shoppers seeing reviews and results in higher revenues. Trends show that between now and 2018, the growth for UK annual online sales of luxury goods is expected to reach +18%. There's an even bigger opportunity if luxury brands leverage a higher volume of CGC to increase sales.
Learn more about how CGC solutions can help increase sales in our thought leadership piece – The Conversation Index Volume 8, and join us next week as we examine a third emerging trend in luxury retail.