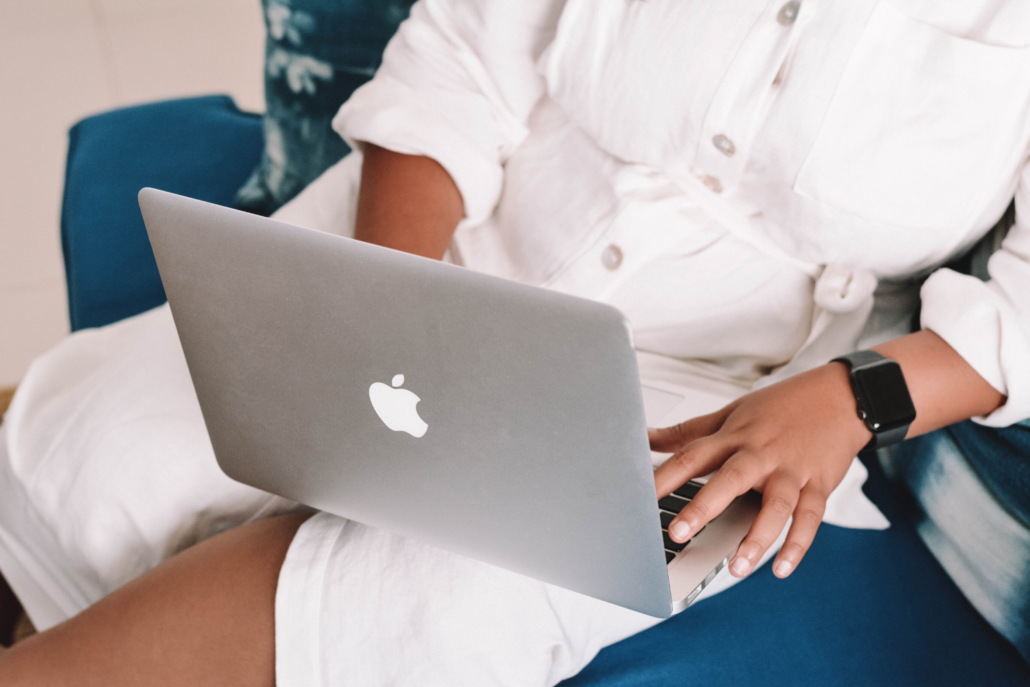 Target is one of the top 10 retailers in the United States – and it's no surprise why. The company is constantly striving to make their in-store and digital experiences top tier for guests. Over the past two years, the leading retailer has focused on revamping their product detail pages (PDPs) on Target.com with the help of user-generated content (UGC), like customer reviews, photos, and Q&A. 
The goal? Transforming the Target.com experience from just a website to an online shopping destination where customers can have the full Target experience while shopping.
If you visit Target.com today, you will see new seasonal messages, the most relevant products for you, and information about new fulfillment offerings, like same-day delivery and order pick-up. But that wasn't always the case…
Target.com in 2018
As with many retailers with a prominent brick-and-mortar presence, Target has previously been more focused on in-store experiences as consumers gravitated towards stores rather than buying online. Product information was the primary focus of many Target PDPs and UGC was secondary.
However, the focus has continued to shift and the online Target experience has become as much of a priority as the in-store experience today. With the goal of making the Target.com shopping experience as enjoyable and coveted as a trip to a local Target, the retailer knew that UGC had to be at the forefront.
This what a PDP looked like on Target.com in 2018: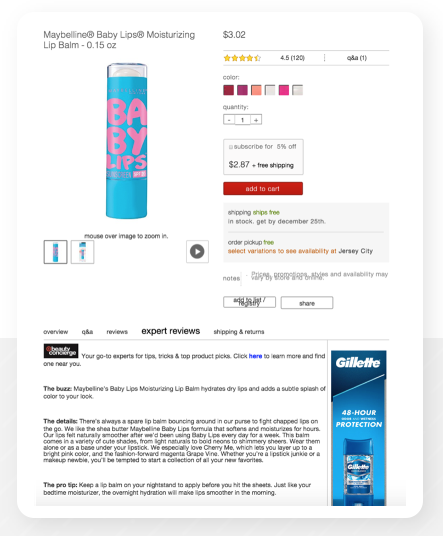 There are only two images of the product, one fulfillment service, and very few details about the item. Target discovered that these PDPs weren't giving guests the confidence they needed to make a purchase and knew they needed to fix it.
Today, many companies like Target see the importance of amplifying the customer's voice, and UGC is becoming a prominent feature on product pages.
What Target.com looks like today
This is what a PDP looks like on Target.com in 2020: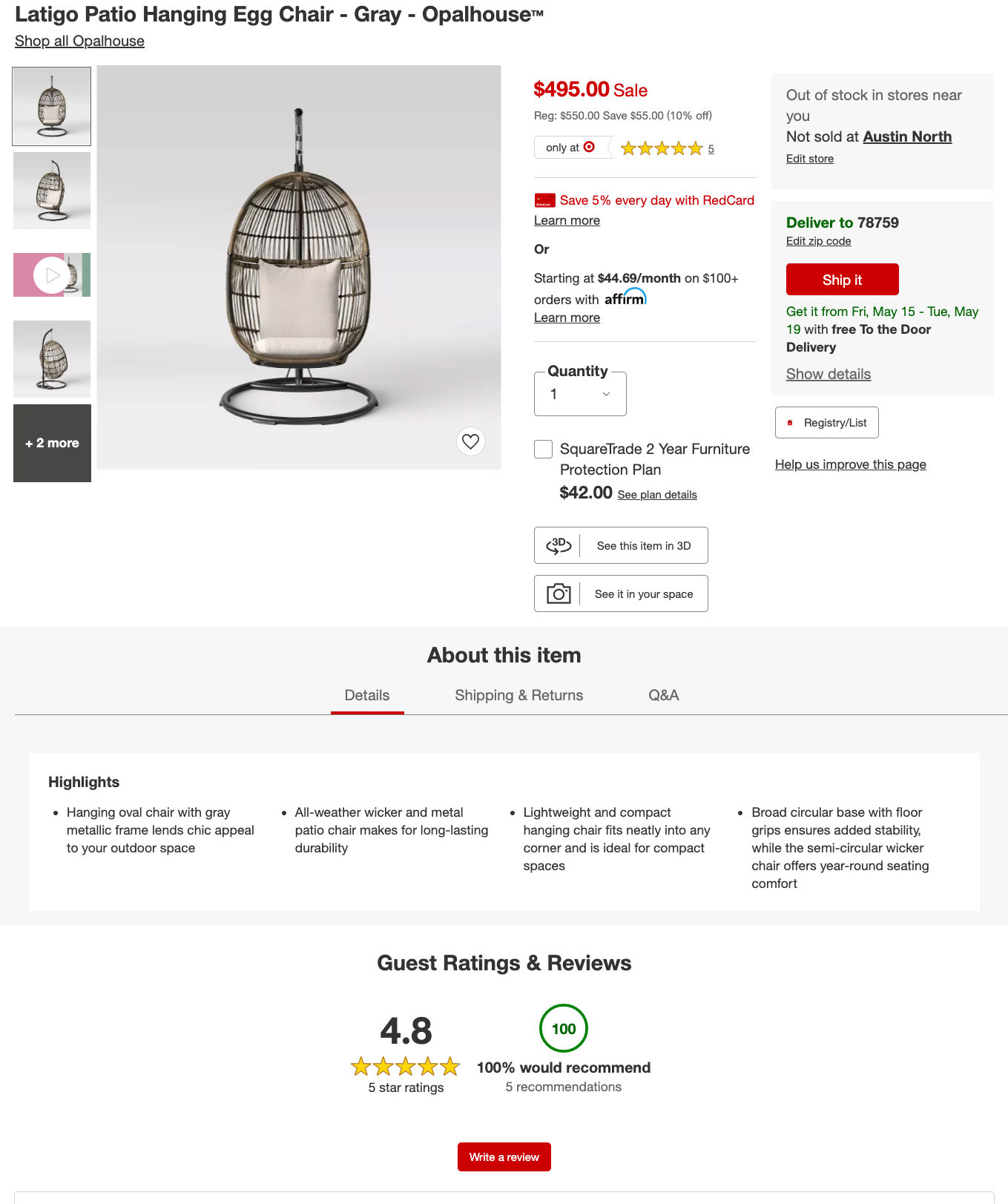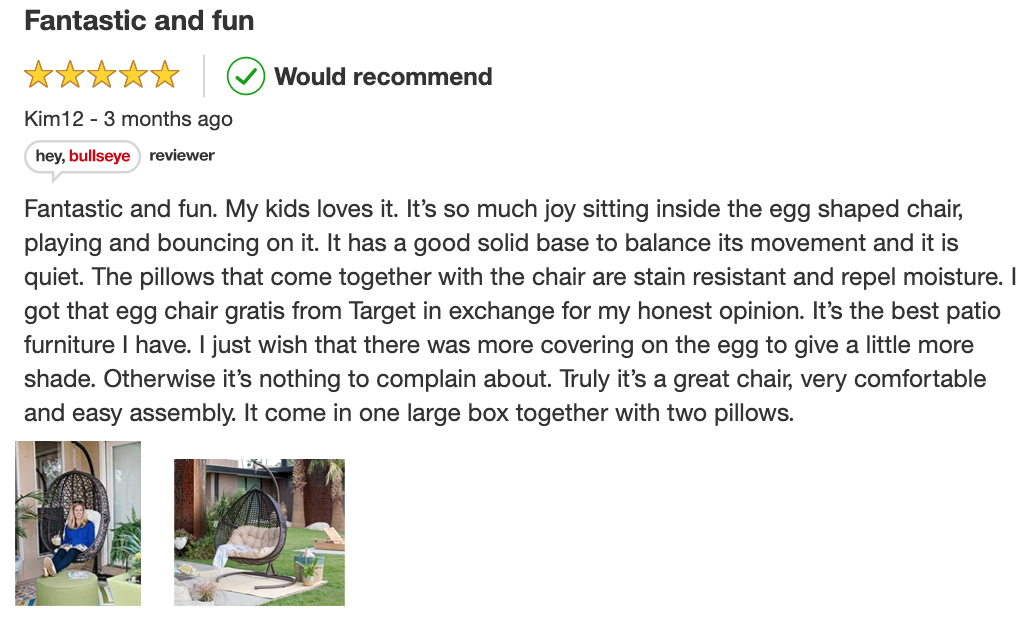 The company strives to ensure that every PDP has at least three images. They also place an emphasis on including videos about each product and empower brands to answer every single guest question. 
One of the most impactful things a brand can do to boost sales on retailer sites is optimize review coverage. In fact, product pages with at least one review experience more than 3x the conversions than those with no reviews.
The Target team strives to have at least eight reviews on each PDP because the team has found that it helps build shopper confidence and also adds SEO benefits as fresh content is constantly being added to the site. UGC makes PDPs on Target.com feel authentic and gives shoppers the experience of shopping with friends in-store. Today, up to 60% of search traffic goes directly to Target's PDPs.
According to our Shopper Experience Index, when asked what's most important to them on a product page, the largest portion of shoppers said reviews (39%). Coming in second was the product description and professional photos (22%). Target has found that visitors to Target.com who read product reviews convert at a rate 4X higher and have a basket size 8.7% larger than visitors who don't. Customers want authentic information from shoppers just like themselves. They want to see the product in action through detailed descriptions, reviews, and real-life photos. 
Target has also recently pivoted most of its fulfillment services to originate online. Stores can now function as fulfillment centers, which has been especially helpful during the COVID-19 pandemic. Ordering products online has become a seamless process with same-day delivery and convenient curb-side pickup options. With Target's digital growth continuing to outpace the marketplace with a 100% point sales increase last quarter, more people than ever before are viewing PDPs and evaluating UGC to make confident purchase decisions.
The future of Target.com
High-performing product pages fundamentally support Target's mission to provide outstanding value, innovation, and exceptional guest experiences on Target.com. In an effort to continue providing the most enjoyable shopping experience for Target.com guests and help shoppers feel confident in their purchase decisions, UGC will continue to be a central focus for the product page innovations to come.Their goal is to take a holistic approach to understanding the customer's voice.
Target will continue to educate brands on how they can succeed on Target.com – with holistic UGC strategies, faster responses to guest questions, and replying authentically and often to customer reviews. Target's goal is to have at least 8% of customer reviews include photos, and the company is actively finding new ways to incorporate different types of visual content.
In an effort to help brands continue to improve their product page performance on Target.com, Target recently launched their own content scorecard that helps brands better understand product page performance across SKUs. The scorecard breaks down how brands rank on a scale of 0 to 100, outlines high-performing and underperforming areas, and serves actionable steps that brands can take to improve. Target understands the value of having powerful UGC and the direct impact this type of content has on guest experience and purchase.
Whether you're a smaller brand, a retailer like Target, or something in between, UGC plays an integral role in the success of your business. By constantly evolving your UGC strategy and investing in strategies to amplify the voice of your customer, brands and retailers will build trust, loyalty, and drive higher levels of conversion. Interested in learning more about how Target uses UGC to accelerate its digital strategy? Watch our webinar with them here.
––––––––––––––––––––––––––––––––––––––––––––––––––––––––––––––––––––––––––––––––––––––––––
Want to learn how Bazaarvoice can help improve your UGC strategy on Target.com? Connect with us here.