Spotlights
Give shoppers what they're searching for.
Drive traffic and improve keyword visibility with authentic consumer-generated content on category pages.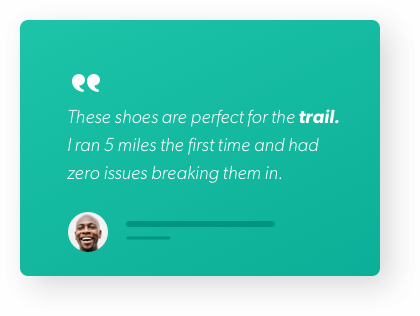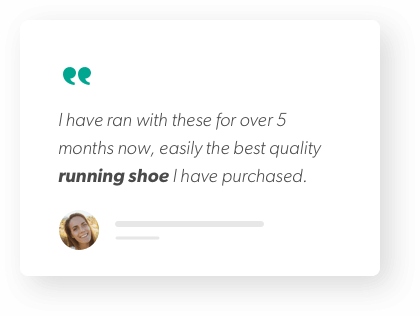 Get big SEO benefits for minimal effort.
Display Rating & Reviews on product category pages to help more shoppers discover your products in more places.
Powerful keyword placement.
Using a patent-pending algorithm, Category SEO surfaces products alongside fresh, keyword-rich CGC—exactly the type of content search engines love—on your high-traffic product category pages.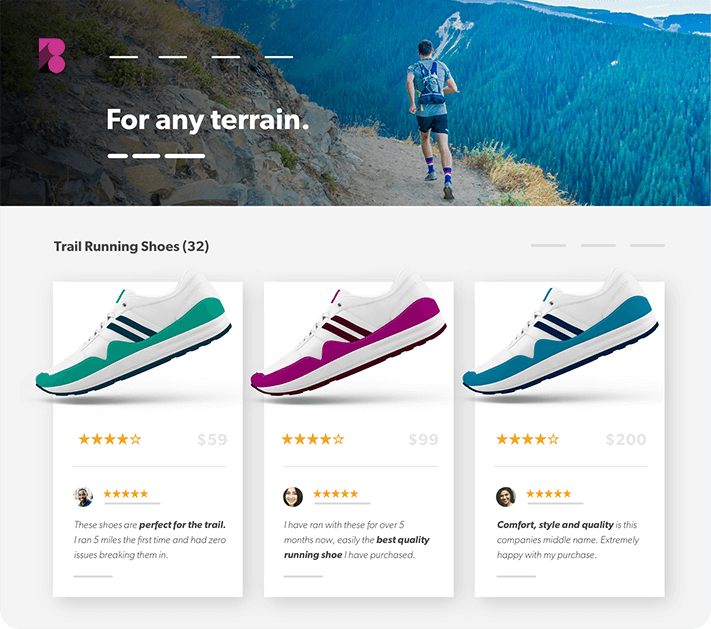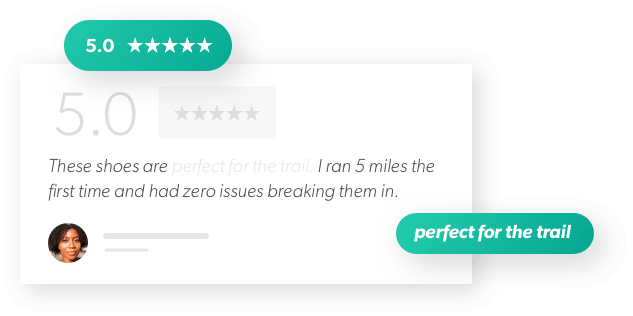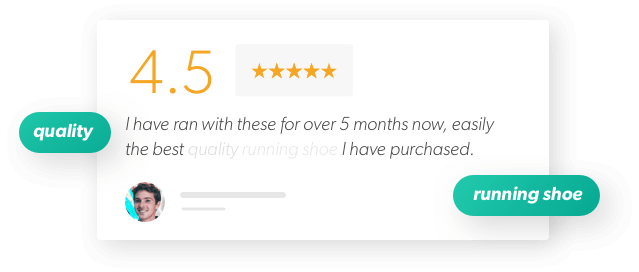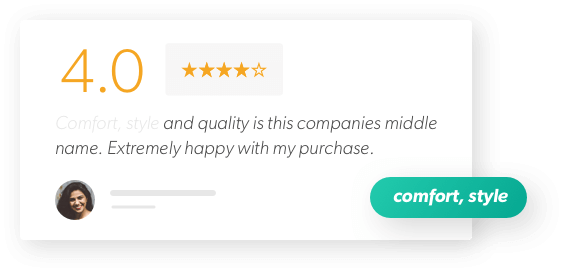 Customizable SEO strategy.
Prioritize reviews to be pulled into your category pages based on star rating, keywords to be emphasized or excluded, or even specific products you'd like to optimize for.
Dedicated SEO Expertise.
Our experienced team continually optimized Category SEO to align with your SEO strategy.