Personalization
Data
Know what one in three people are shopping for before they hit your site with Bazaarvoice Personalization Data.
Supplement your current solution or start from scratch to get unmatched performance from your personalization solution. From the first visit, deliver a compelling and relevant shopping experience to your users that converts.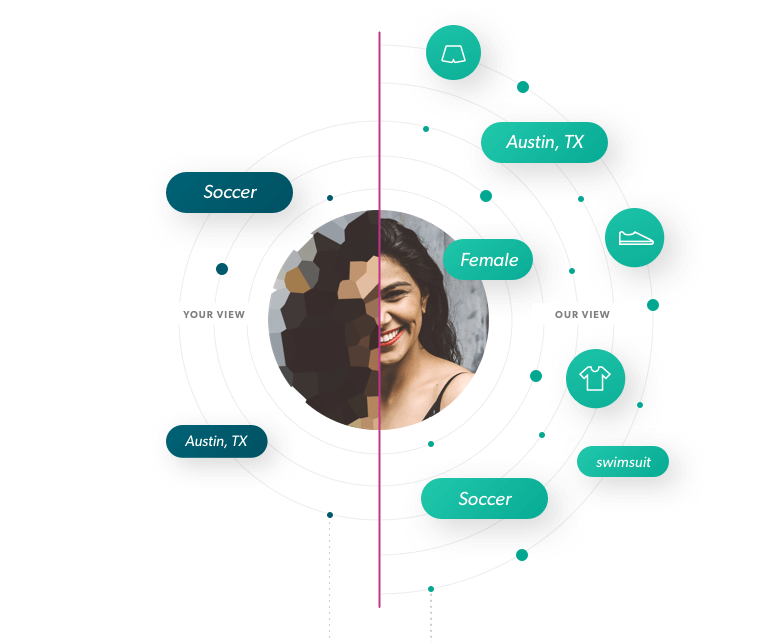 Leverage our network and increase your visibility.
Across 5,000 brand and retail sites, we see 1/3rd of consumers before they hit your website, and can show them products and categories they are actually in market to buy from the moment they land on your pages.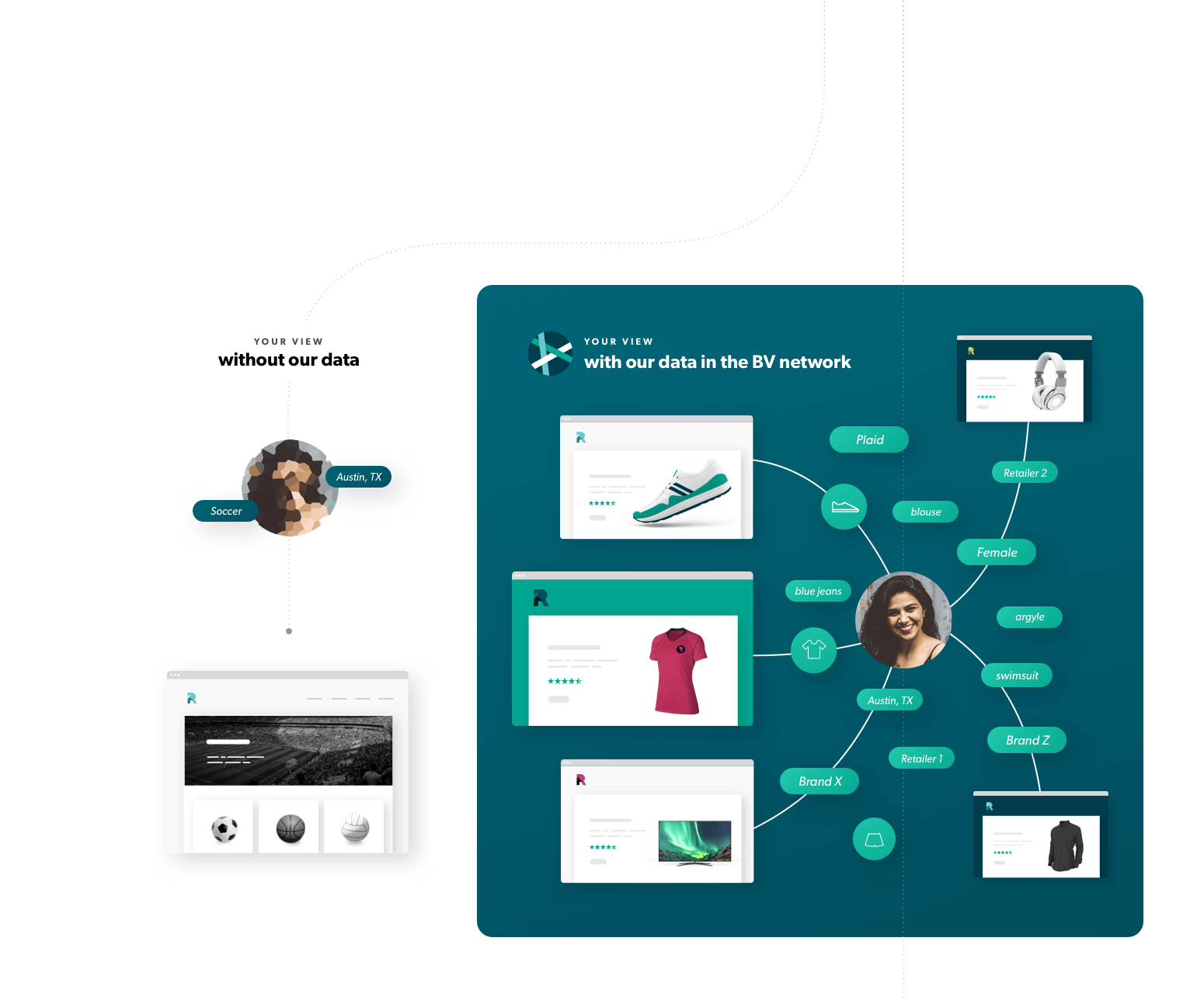 Real-time, personal, product recommendations.
Bazaarvoice provides product and category recommendations that allow you to personalize your visitors shopping experience. These recommendations are 1:1 and change in real-time as a visitor shops on or off your site.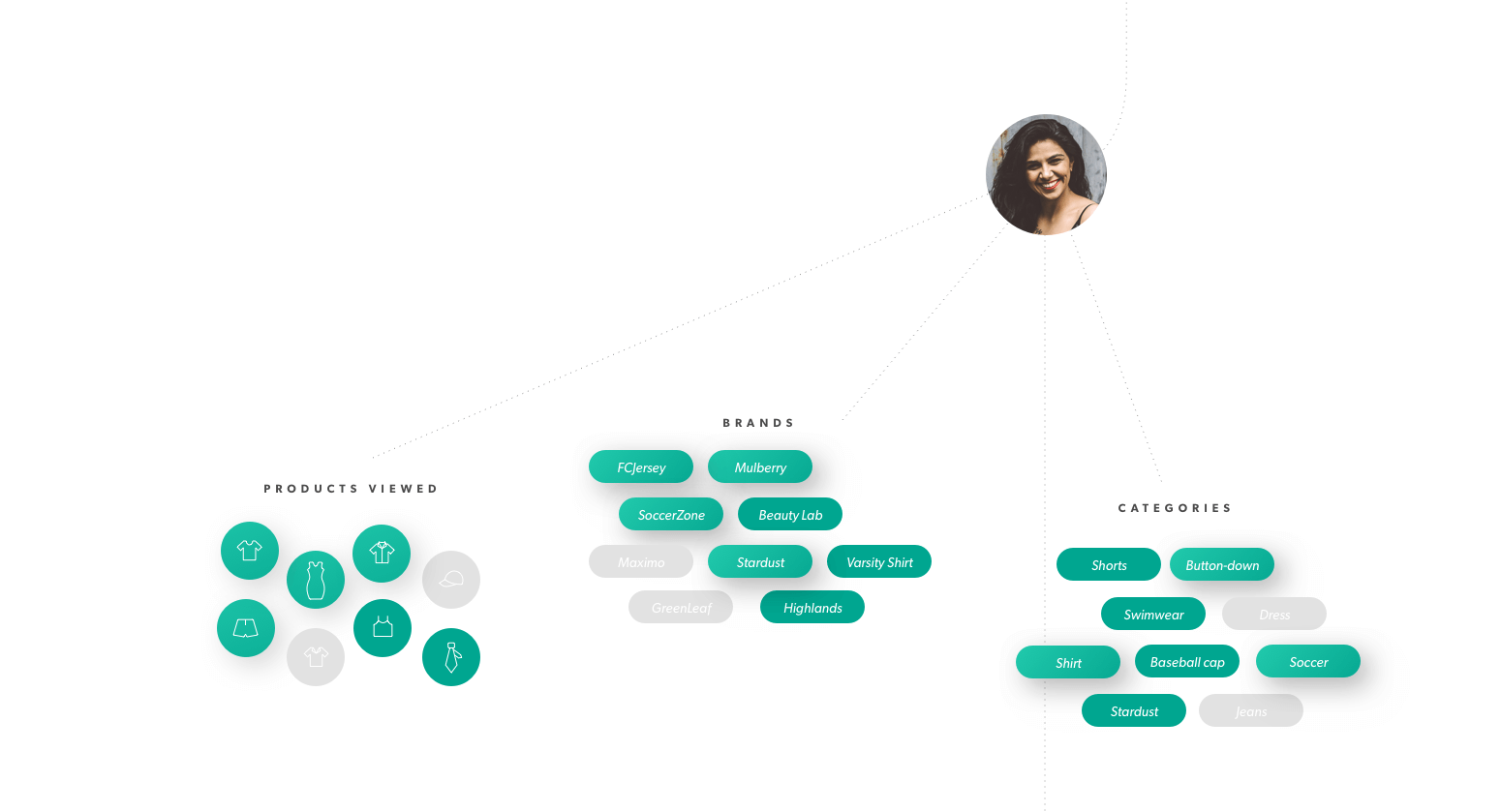 Websites personalized just for them.
Surprise your users when they hit your site with personalized recommendations powered by our network of data. Or constantly improve their buying experience to keep them coming back.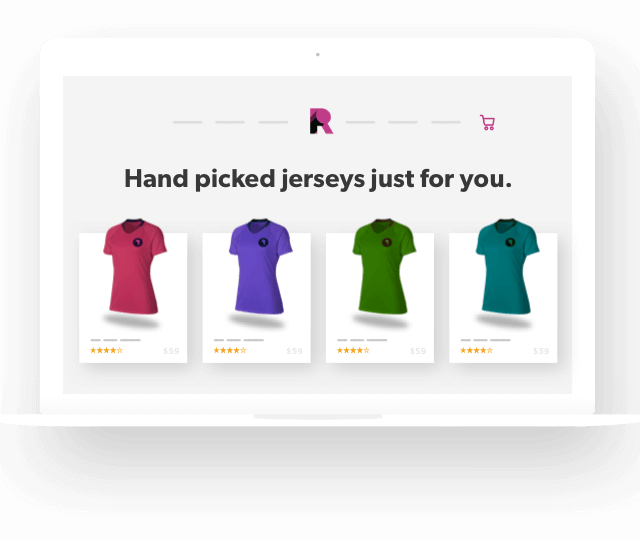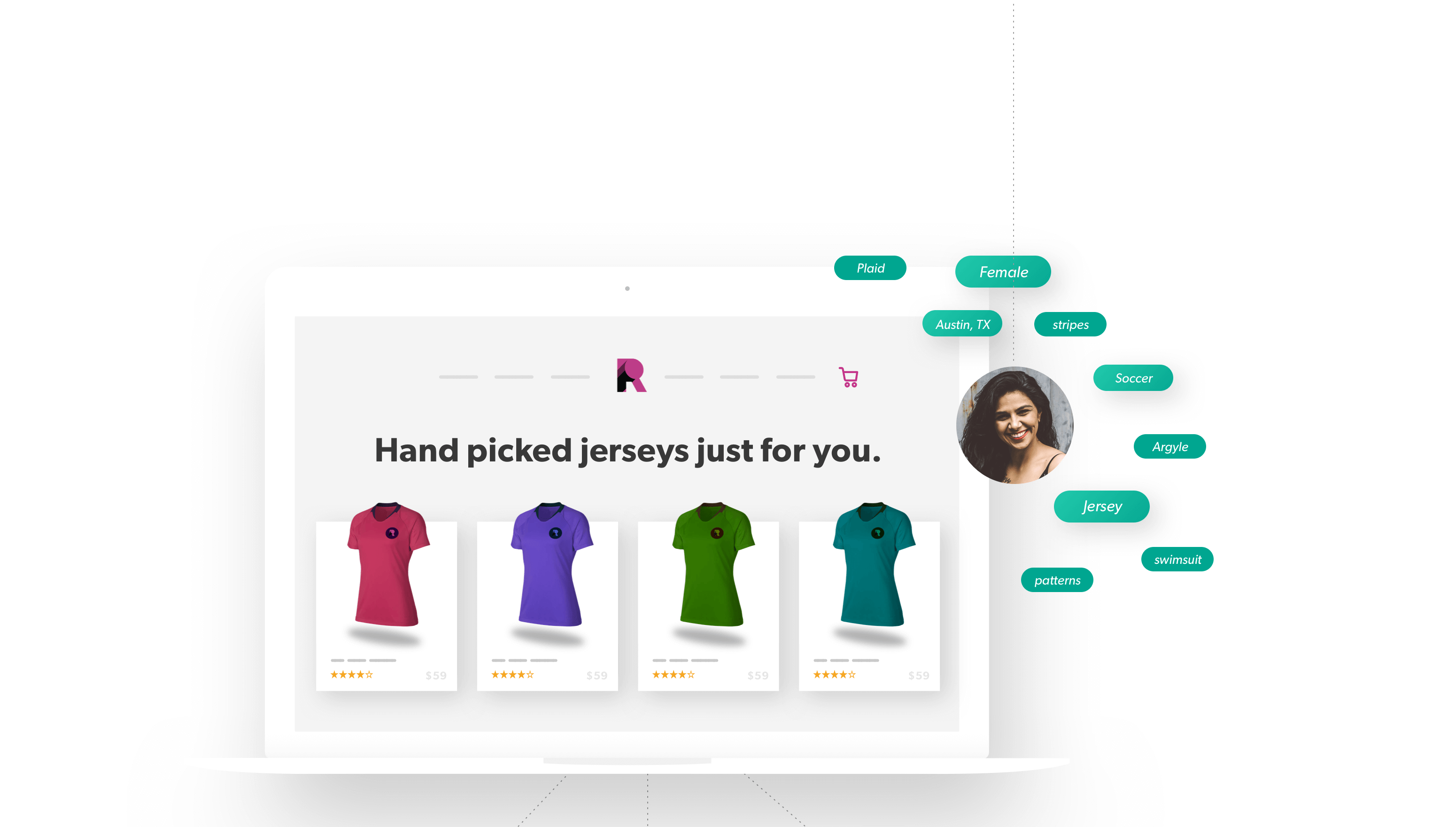 We partner with the industry best.
When combined with Bazaarvoice Personalization Data, you will deliver an unmatched buying experience.
Empower your customers to buy with confidence.