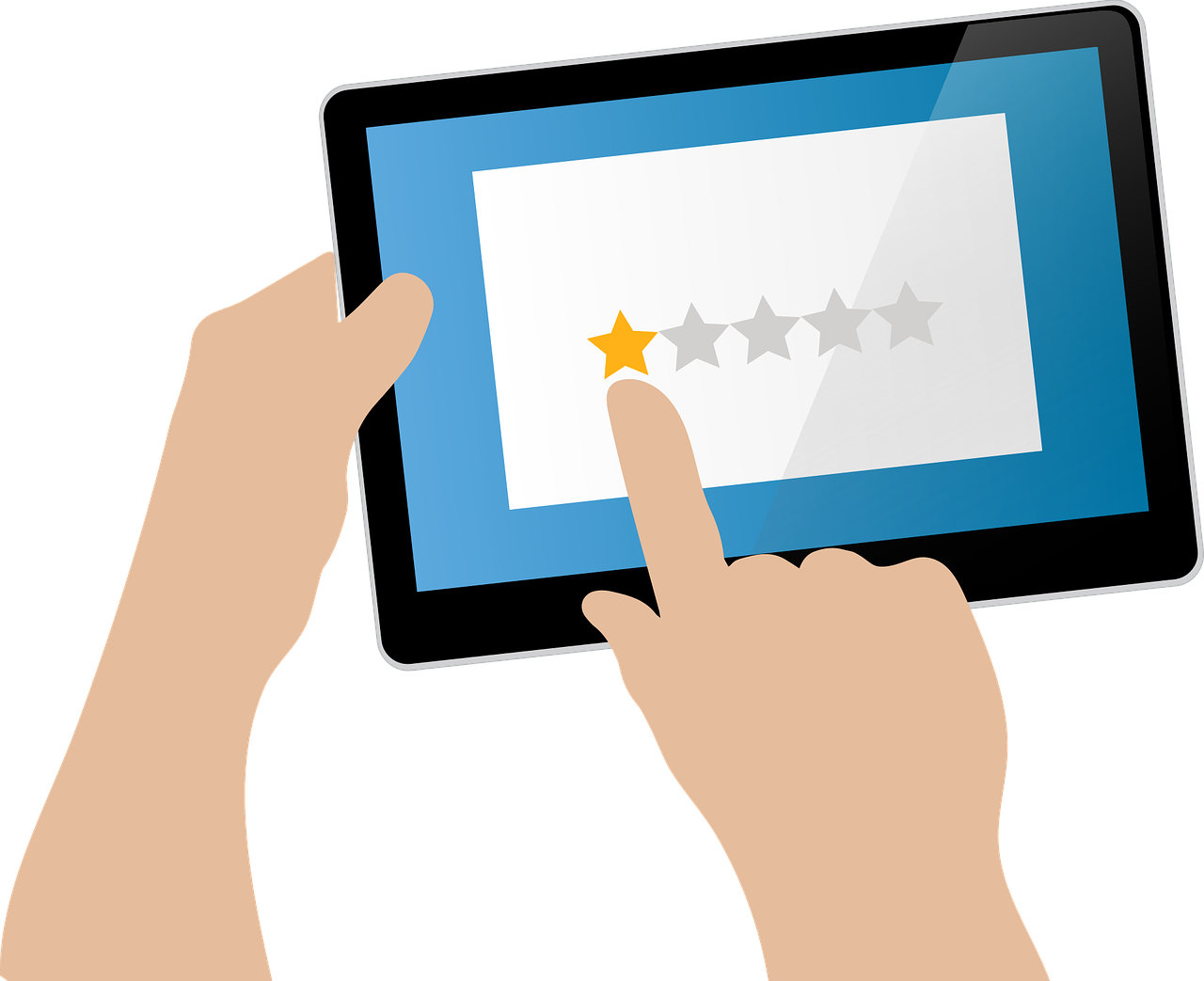 While many companies dread negative product reviews, this form of customer feedback can actually be as helpful for your business as a positive product review. 
Customer reviews, whether left directly on your site, a retailer's, or on social media, are the easiest way for consumers to engage with brands directly — sharing what they like, love, and, perhaps most importantly, what they think can be improved about your products. More often than not, customers that leave a negative review are telling you how you can earn their loyalty in the future. 
Across the Bazaarvoice Network, we have seen the power and importance of having both positive and negative reviews on product pages. Shoppers expect to see a mix, and when they don't, they're skeptical. In fact, products with at least some negative reviews are known to have higher conversion rates than products without any. Negative reviews can even help you identify a wide range of market needs.
How brands receive, respond to, and resolve negative reviews signals to consumers what they can expect from your brand. In this spirit, the world's best brands are embracing negative reviews, viewing them as opportunities to improve everything, from product quality to customer service. 
We've pulled together the best ways brands can glean insights from negative reviews and take action to improve products and services, enhance marketing efforts, and boost consumer confidence.
Inform product development and innovation
When you take the time to pay attention to common customer pain points, you then have the opportunity to fix issues before your products earn a negative reputation and win back customers before you lose them entirely. There are two advantages to this: First, consumers will like your products better, and second, they will see you as a responsive company, which will have them singing your praises in no time. 
For example, Bazaarvoice client The Container Store uses reviews to help them improve their products. In one instance, after hearing from customers in negative reviews that they wished a certain popular shoe storage box were taller so they could store high-heeled shoes more easily, the company worked with their manufacturers to quickly create a taller box which became an instant best-seller. In the product's description, The Container Store is sure to credit their customers for their help with the innovation: "You asked and we listened. We took everything you love about Our Shoe Box, and made it in a size that perfectly fits high heels."
What's more, the company can tell from reviews if a product is losing favor with shoppers. Using Bazaarvoice solutions, The Container Store is able to surface review insights. These help show performance trends, such as if a product is losing favor with shoppers through decreased average rating, and sentiment insights, that helps determine if customers' reviews are wholly negative. If that's the case, they then use these reviews to press for product improvements from manufacturers, and quickly. This approach has kept their customers happy and loyal for years.
Our recommendation: Pull out the key pieces of feedback from negative reviews, and share that customer sentiment with your team to inform product development.
Create a schedule during which your team reviews product sentiment insights on a weekly basis. Share that information with your product team on a weekly basis while tracking trends to determine if any action should be taken and to help inform product development.
Review your product page content
Negative reviews can also help you uncover any discrepancies between the descriptions of your  products and the perception of those products by customers. For example, a shopper may leave a review saying that a t-shirt ordered in their normal size ended up fitting small. This feedback allows a brand to update that product's description to include helpful language like, "for a looser fit, size up." Not only does this help consumers feel empowered to make confident purchase decisions, it can also prevent future negative reviews related to product description accuracy. 
And it's this accuracy that is key to the success of a product. For a recent product launch, our client Burt's Bees prioritized bringing in early customer reviews to ensure product page descriptions for a new line of cosmetic products were representative. During the process, Burt's Bees heard from consumers that it was difficult to know what shade of foundation to purchase, so the company decided to add a foundation shade finder tool, making it easier for customers to pick the right product based on skin tone. This effort boosted online sales and positive shopper sentiment.
Beyond the PDP, understanding customer pain points and how to preempt these may also help you determine how to market your products, allowing you to set realistic expectations with shoppers. For example, if you are selling a pair of scissors, you may get negative reviews from people who say the scissors aren't great for crafting, but positive reviews from people who say they're very effective for breaking down boxes. This type of feedback may lead you to modify your marketing plan and impact how you describe the product in marketing content.
Our recommendation: Update product descriptions and PDP content to help consumers make better purchase decisions. As a brand, you want to meet or exceed your customers' expectations of a product. Analyzing negative feedback can help you identify where your products might be falling short. In some cases, this can be solved simply by being clearer or providing more or different information in your product descriptions or marketing materials.
Hold manufacturing team or vendors accountable
Brands should systematically analyze how consumers feel about the quality of their products, and negative reviews are great sources of information for this evaluation. These reviews can clue you in to the overall perceived quality and market fit of your products, serving as excellent jumping off points for conversations with vendors. 
In the case of our client Oliso, maker of smart irons and other smart home appliances, listening to consumer feedback has made all the difference in their product innovation. Thanks to constructive reviews and in-person feedback, the company learned how the innovative irons they were selling could be further specialized for quilters and sewers, including adding longer power cords, higher wattage, and other improvement suggestions. Soon after making these changes, this niche group of customers became die-hard Oliso fans, boosting the company's sales and allowing them to expand into new retail channels.
Our recommendation: Share customer sentiment from negative reviews with your product quality or manufacturing team (or with your vendors if you are a retailer) to ensure your products remain competitive. Check your insights around products with quality sentiment below their category to understand how quality is perceived at scale and if your score is better or worse than other products in that category across the Bazaarvoice network.
Inform your price strategy
Consumers don't typically keep quiet when they feel that something is priced too high — they're going to let you know how they feel about it through a review, informing other shoppers in the process.
This feedback can help you see if you've appropriately priced your products, or if there's an opportunity to improve the product at the current price point. Negative comments may include statements like "Not worth the money," or "Expected more from these given they cost more than other brands," opening up opportunities for you to compare your prices to the competition and adjust accordingly when necessary.
Our recommendation: Setting product pricing is an ongoing balancing act. Evaluate and share customer sentiment with your pricing, merchandising, or product marketing team to inform pricing decisions.
Enhance your customer support processes and tools
Slow shipping speeds, a less-than-ideal customer service interaction, or a clunky shopping experience can tank positive sentiment about your goods and services, and consumers won't hesitate to let you know. And they'll be paying attention to whether or not you listen.
Consumers scan negative reviews for instances of customer dissatisfaction and, if they find them, how those cases are resolved — or not. How your brand manages customer complaints and builds relationships through service interactions is crucial to your brand's success.
Our client Zinus, a leading manufacturer of comfort sleeping products such as mattresses and pillows, learned through reviews and questions that they needed to improve support efficiency. The brand took action by building an FAQ to assist future shoppers who may have questions that have already been asked, updating product descriptions to proactively address questions, and creating videos to explain the mattress's innovative technology. 
Through these efforts, Zinus was able to proactively address the needs of shoppers, which decreased customer support calls by 50%. This saved them money and internal resources, while most importantly helping customers feel supported.
Our recommendation: The experience before, during, and after a customer purchases a product will determine whether they continue to make purchases in the future. When evaluating your customers' feedback and engagement, look for trends in the questions they ask and reviews they leave and update your PDP and FAQs to better help them manage their expectations and answer questions you anticipate they will have. 
Understand how your products compare to competitors'
Knowing which companies, brands, and comparable products customers are discussing frequently in your reviews can help you identify potential competitors, brands you are commonly linked to, potential business or co-marketing partners, and more. 
If you can understand how your products stack up against the competition, you can adjust your efforts accordingly. For example, a customer may leave a review that says something like, "I have been a diehard MAC fan for years, but this product let me down. I may have to switch to BareMinerals because of this – I tried their similar foundation and loved it," or, "These shoes aren't great, the new Adidas sneakers are way more comfortable." 
With insights like these, you can dig deeper into the competition's products to determine what they are doing differently, whether it's something about the product design, the language on the PDP, or price. These reviews also offer an excellent opportunity for you to connect with these customers directly to see what you can do to make their experience better.
Our recommendation: Track frequently mentioned companies, brands, or products, so you can stay ahead of the curve, do targeted competitive research, and make improvements where necessary to position your brand for success.
The key takeaway
While all products will have highlights and lowlights, the world's best brands are turning lowlights into opportunities for improvement. 
And when people are passionate enough to complain about a product or its gaps, it means you have a dedicated audience. To win these people over, it is a good idea to view their feedback as actionable insights.

How customers talk about their shopping experience in product reviews shows how buying products from you is perceived at scale — taking a hard look at the entire shopping journey for your consumers will help you make improvements that will enhance customer satisfaction and boost your bottom line.
__________________________________________________________________________________
We understand collecting and analyzing customer feedback and insights can be a difficult process. When products are pushed out to retailers at-scale, it can be hard to keep up with customer sentiment. That's why it's important to build a customer insights strategy and leverage solutions that can do the heavy lifting for you. 
With the latest release of our Insights and Reports applications, you can rely on our advanced machine learning to identify shopper sentiment in categories across our network, identify key UGC improvement areas and take action, surface trends in your data to drive program and product improvement, and understand what your customers are saying to improve products and marketing tactics. Connect with us here to learn more.