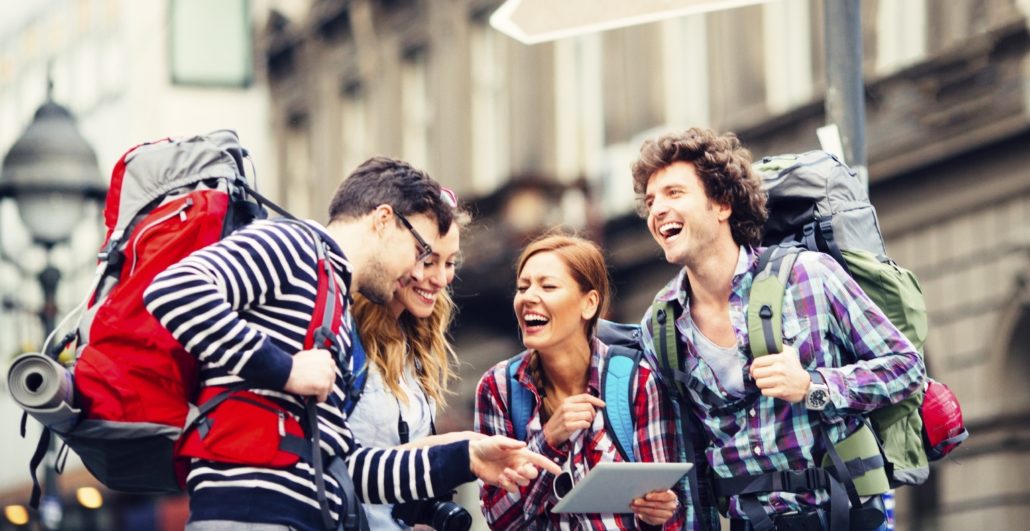 Europe's eDreams ODIGEO is the world's largest online travel company in the flight sector and the largest publicly traded European e-commerce company by profitability. We recently had the chance to sit down with Amaryllis Liampoti, Group Head of SEO at ODIGEO Barcelona, to learn how their team is gathering, analyzing, and leveraging user-generated content to improve their business.
What sort of data are you able to glean from reviews?
The data we collect using Bazaarvoice reviews has allowed us to publish creative content studies based on our customer's opinions. Two examples are our studies Best Airlines and Best Airports.
For Best Airlines we are able to pull an overall score based on a 1-5 rating that travelers provide post-travel. This overall ranking is a combination of review factors which include: cleanliness/condition of the aircraft, space between seats, in flight entertainment, air steward service, check-in/boarding, traveling with children, luggage handling, value for money, VIP lounge, etc.
For Best Airports we also pull an overall score based on the same 1-5 scale and we also provide airport ratings by categories like shopping, bars & restaurants, waiting lounges. We are also able to show the contrary, using the worst rated airports and providing customers with a ranking of the Worst Airports in the World.
How have review trends impacted your business decisions?
Because we understand the importance of showing reviews to our customers, we have created a technological infrastructure across our pages to be able to have better visibility and easier access to these reviews. For example, we have included schema.org structured data so that searchers can see ratings even before they enter the website.

What are the toughest challenges in converting social data into usable information?
We have over 30 websites that we collect reviews for, but obviously our Core websites have a higher amount of reviews. When creating global content studies the challenge is to present the data in a way that does not just focus on these Core markets. Another challenge is the truth behind the matter that statistically clients that have had a negative experience with an airline or at an airport are more likely to share their experience than those that traveled issue-free. We must take this into account as we need to show the most realistic sentiments, both good and bad.
How do you measure the ROI of your efforts?
We measure the ROI on our efforts by looking at many factors, but three are key: social media engagement with our content studies, online value through high authority websites linking back to the pages created to host the studies and also the offline value through PR.
What advice do you have for someone who wants to make social data a bigger part of decision-making across their business?
Companies that wish to make social data a bigger part of decision-making across their business should create a work flow where the social data is not only collected and published, but rather digested and transformed into marketable actions. These marketable actions should be creatively presented both in the form of data-analysis studies and display of social data on the website to make it accessible and attractive to customers.
How do you get executive buy-in for your social or data programs?
We know the importance of having unique content site-wide and we have done many A/B tests that prove that conversion is positively affected when social data is present. Approval is a no-brainer when increased revenue for a company is the outcome.
Do you have any tips on working with people that rely on intuition and experience over data?
It is important to combine both intuition and experience with data. Intuition and experience allow us to create human-oriented products, but the data we use to analyze ideas formed from intuition and experience is the proof to show if an idea is working or not for what we want to achieve. For example, as an e-commerce company we obviously are interested in higher conversions, we rely on intuition to implement new ideas to set us apart from the competition and the data to see if we are achieving positive monetary results.
How important is the user-generated content topic especially for your specific industry? (Emotions, …)
In the travel industry user-generated content is key. It is true that price is also a key factor for travelers, but also safety, comfort, quality and value for their money when planning a trip. For example, if travelers see that previous trip-goers have had a bad experience with a certain airline and there is not a large price difference to choose a competing airline for the same trip then they will go with the higher rated airline.
What are your future plans regarding social data?
Our plans for the future regarding social data are to provide more content studies, like Best Airlines and Best Airports. We are also in the process of providing our worldwide customers with localized opinions. For example, if you are buying on eDream.co.uk, you will only see reviews from our British customers. Into the future we are also looking into basing our product offering on real-time suggestions from reviews and tapping into the power of our peers across social networks.