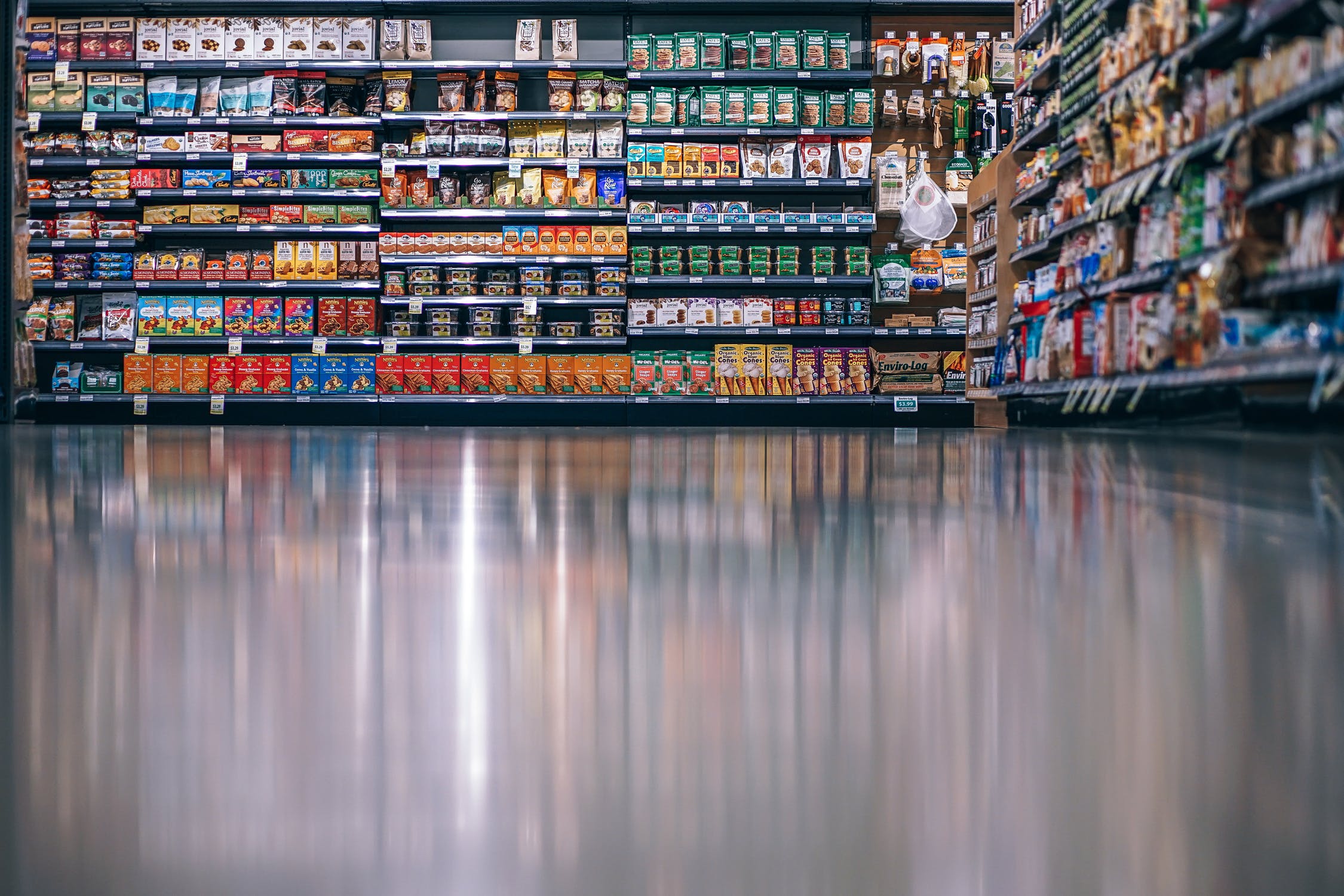 In the last few years, the grocery industry has made massive strides in terms of innovation, but it certainly took its time to get to where it is today. From grocery delivery apps, meal kit subscription services, or self-checkout lanes, the way we interact with the supermarket and food in general has quickly changed. As these new concepts are introduced and major competitors such as Amazon enter the space, traditional retailers are working hard to catch up and stand out.  
As this is such a major theme in the modern world of retail and something that everyone interacts with in their day-to-day lives, it is a natural fit for a SXSW panel. We've proposed a panel with experts from Bazaarvoice, on-demand delivery company Favor, grocery retail giant Albertsons Companies, and major food brand Tyson Foods — vote for our panel if you'd like to see it on next year's SXSW conference agenda. 
If chosen, some of the topics this panel plans to discuss include: 
How technology has changed the way we shop for groceries
Grocery shopping used to be an errand that could only be done one way: at the local supermarket. But now, with the ability to buy groceries online and the arrival of delivery services such as Favor and Instacart, there's no need to truly ever step foot in a grocery store again. And thanks to meal kit subscriptions like Blue Apron and Hello Fresh, you don't even need to go to the lengths of choosing what food to buy — you'll get sent your recipes for the week and the exact amount of ingredients you need to make then.
If you do decide to go the old school route of actually going to the grocery store, there have also been dramatic improvements made to the technology there as well. Some of these solutions are easy to see, including self-checkouts and even robots that are used to clean aisles and monitor shelf inventory. But a lot of innovations are happening behind the scenes, such as customer analytics to help improve checkout efficiency and gauge foot traffic and supply chain upgrades that make sure stores are quickly replenished and ensure retailers can meet the demands of the now industry-standard of two-day shipping. 
The challenges still to overcome in the grocery industry
The grocery industry has likely taken so long to innovate due to the multiple challenges its retailers still face today. The logistics of grocery delivery are difficult to begin with due to a variety of factors, including the perishable nature of so many items — special packaging and trucks are required to transport items, and delivery must be quick and efficient. Another looming issue is the increasingly difficult ability for retailers to use their storefronts to fulfill delivery and pick up orders. Retailers are looking to pivot to fulfillment centers to complete orders more quickly, store more food, and cut down on the number of necessary employees.
Probably the most prominent obstacle is that of consumer habit — are the majority of customers even interested in buying food online? Many shoppers prefer to pick out their own foods and want to physically see, feel, and even smell things like produce before making a selection. It can be difficult to replicate the in-store shopping experience through e-commerce. User-generated content, like ratings and reviews or question and answers features on product pages, can help to solve for some of this, but the industry has a long way to go to provide exceptional online shopping experiences. 
The future of technology in grocery
We're already getting a peak at what the future of grocery may look like. Amazon Go's cashierless stores already exist in the busy and tech-heavy markets of Seattle, Chicago, San Francisco, and New York City. While traditional retailers have moved forward with self-checkout capabilities, this seems to be the next step. Voice shopping currently has low adoption, but is on the rise, as consumers can tell their smart speaker to order an item as they need it. In the delivery sector, Walmart is already experimenting with a service in which their employees will soon bring groceries straight to customers' refrigerators when they aren't home, taking delivery to the next level. 
Some predict that, like in the apparel and beauty markets, grocery shopping may become more experiential to keep people coming in to brick-and-mortar locations and spend more point-of-purchase dollars. The auto-replacement of items via robot technology after you take one off a shelf may also exist to ensure products never run low and reduce the need for more staff.
______________________________________________________________________
Thanks to the large amount of competition and modernization rapidly entering the space, grocery retailers are faced with the fact that if they don't innovate, they will become obsolete. This is good news for consumers, as our relationship with the supermarket will only become more and more convenient. 
Be sure to vote for our PanelPicker idea to make sure this blog comes to life at SXSW 2020.