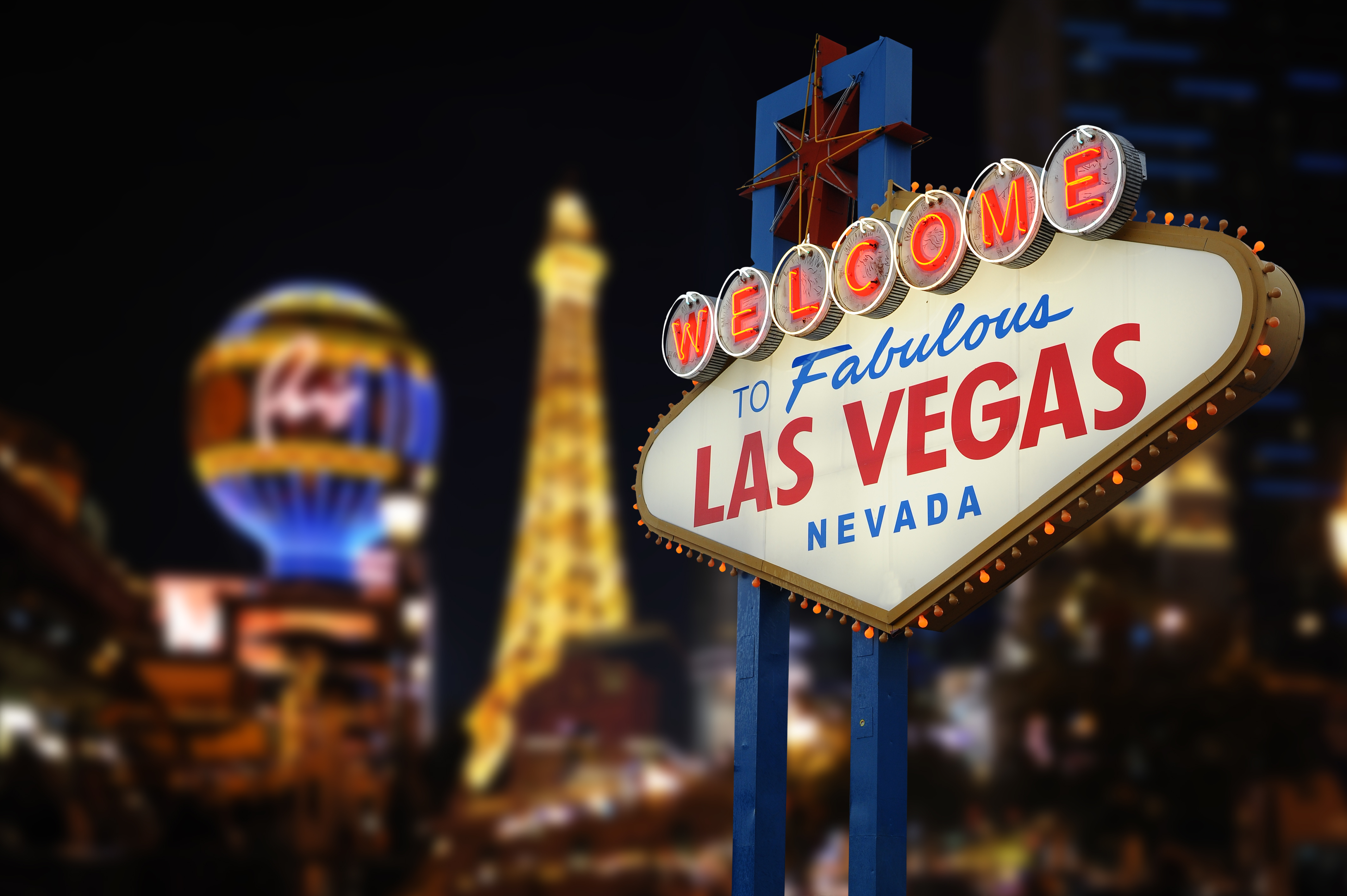 The Aria Casino and Hotel in Las Vegas, Nevada, hosted a different kind of March Madness this week – Shoptalk 2017. More than 5,600 attendees and 330 speakers came from around the world to learn at this "nextgen commerce event." Now, hosting your conference in Las Vegas brings with it certain expectations, so I wasn't sure if Shoptalk would live up to its hype. But sure enough, day one keynotes were kicked off in full Vegas fashion with flashing blue lights, blaring music, world champion beatboxers (pictured below), and thoughts from Lionel Richie.
So, who attends Shoptalk (besides Lionel)? Attendees spanned retail giants and brands (many of them Bazaarvoice clients!), startups, tech companies, and investors, and all were there to explore the rapid evolution of how consumers discover, shop, and buy. The range of content and speakers was so vast, it was difficult to sort through it to find the messages that were valuable. Here are my four key takeaways from this week's adventure in Vegas.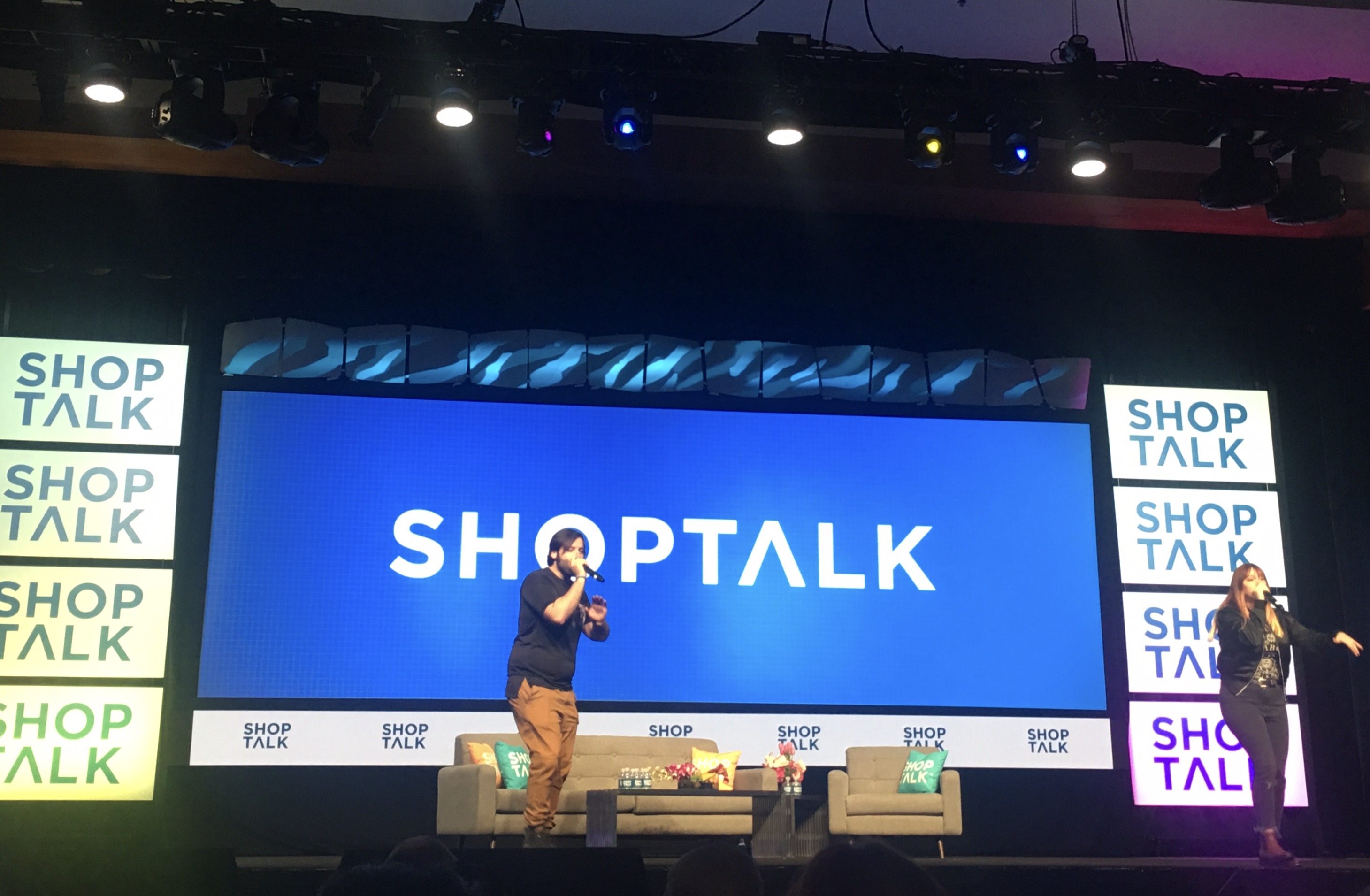 1. Join the mobile revolution or risk losing customers.
You may be familiar with the terms SoLoMo, LoMoSo, MoSoLo — Silicon Valley, anyone? At Shoptalk, there was no shortage of talk around new strategies for mobile. Martin Barthel, Facebook's Global Head of e-Commerce & Retail Strategy, said Facebook is moving from a social platform to a mobile-first platform, noting 44% of Generation Y prefer to shop in shopping apps. Similarly, Under Armour's VP of Omni-channel Digital, Sid Jatia, said they are moving from a mobile-first to a mobile-only platform by taking advantage of their MapMyFitness and MyFitnessPal acquisitions and these apps' 200 million downloads. I heard it more than once over the past few days: "Omni-channel is dead. The customer is your channel."  The challenge remains to meet the customer where they're at — and that's most definitely on their phone.
2. Let influencers keep it real.
Today, customers are hypersensitive to whether or not you have an authentic brand story, so how do you keep it real? Brands likes Adidas and Tommy Hilfiger are ditching traditional ways of marketing and claiming influencers are the future of social commerce. Jim Hilt, CMO & EVP of e-Commerce at Express, gave guidance around picking social influencers. He shared that Express has seen the most success when they've partnered with influencers with inspiring stories and then let them speak to their audience the way they know how. Easier said than done, but companies may need to loosen the reins for influencer marketing programs to be truly successful.
3. The future of retail? A Tesla showroom.
Every day, we see headlines about brick-and-mortar retail stores closing, so that brings up the question — is traditional retail dead? The short answer is no, but change is required to survive.
Brian Cornell, Chairman & CEO of our client Target, started off his Tuesday morning keynote by asking the audience: Is Miller Lite tasty or less filling? The answer: It's both. It doesn't have to be one or the other. The same goes for the future of retail — it is both online and offline. While online shopping is rising, the majority of purchases are still made in-store.
Wharton School professor, David Bell, who worked with innovative retail companies like Bonobos and Harry's, said the future of retail will look more like a Tesla showroom and less like a gigantic car lot. Following this idea, Target and Kohl's have both been experimenting with smaller store prototypes that will launch later this year. Customers still want to have that in-person experience with brands, but they want it on a more personal, engaging level.
4. "Buzzy" isn't bad.
Shoptalk 2017 was full of buzzwords like AI, VR, and AR, but that doesn't mean these approaches aren't working. It can, however, be confusing when they are tossed around so freely and, sometimes, incorrectly.
A quick breakdown:
AI: Artificial Intelligence is the simulation of human intelligence processes by machines — Ex: Google's Alexa or Apple's Siri.
VR: Virtual Reality replicates an environment that simulates a physical presence in places in the real world or an imagined world — Ex: a game played with an Oculus Rift headset.
AR: Augmented Reality is a view of a physical, real-world environment whose elements are augmented by computer-generated sensory input like sound, video, graphics, or GPS data — Ex: Pokemon Go.
Using AI, VR, and AR as means to personalization had been more heat than light but is now advancing quickly. At eBay, machine learning AI is able to look at two images associated with the same product, test which image helps the product sell better, and then automatically knock out the underperforming image. CEO and Co-Founder of Houzz, Adi Tatark, said they're constantly innovating with VR. Last year, Houzz launched an AR app called "View in My Room" that enables shoppers to experiment with decor options by virtually placing products from its online store into their home. Users love the level of personalization, and Houzz loves that its converting browsers into buyers.
If you could see past the bright lights, big screens, and crowds of people, there was a lot to be learned at the Shoptalk 2017 conference. The combination of retailers, brands, and investors with startups, media, and tech companies allows for a unique discourse about the future of retail that covers everything from broad industry trends to minute technology features. If you attended Shoptalk and were able to cut through the noise, there were key takeaways, like ours above, to bring back to your business. What happens in Vegas, doesn't always have to stay in Vegas.