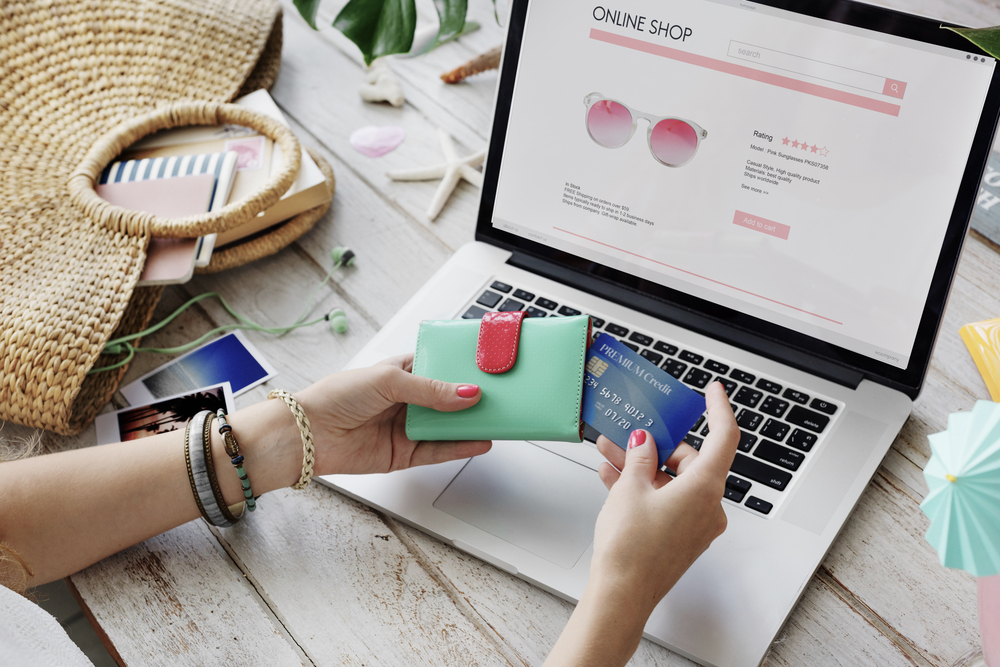 Dates like Valentine's Day, Black Friday, and Christmas are ingrained into the retail industry as major shopping holidays. Brands and retailers prepare for an influx of shoppers and develop marketing and advertising campaigns to attract them. But outside of the winter holiday season, what are the other major events that compel consumers to shop?
With the rise of social media, consumers have much more visibility into what's going on around the world. Without social media, I may not have known that Coachella was in April or that Star Wars fans come out of the woodwork on May the 4th. These smaller events and holidays can be huge opportunities for brands to engage and connect with their audience.
What's coming up this summer? From Memorial Day through Labor Day, there are a variety of events, holidays, and other dates that resonate with consumers and, in many cases, drive their shopping behavior. When it makes sense for your brand, consider planning your summer campaigns around this calendar.
1. June: Pride Month
As the shopping ecosystem evolves, so have consumers' expectations of brands. Today's consumers look beyond a good product or service — they want to connect with a brand's values.
Pride Month, a global, month-long celebration of the LBGTQ community, is an opportunity for brands to connect with their audience on a deeper level. From participating in local pride parades and making charitable donations to releasing special edition products, there are a variety of ways for brands to participate in Pride Month, and no gesture of support is too small.
The most important thing to consider around this event is authenticity. If participating in Pride Month does not mesh with your brand's values, it will show. Consumers can see through phony, forced, or insincere messages, and if consumers perceive you to be using Pride Month solely for monetary gain, this can be just as bad or worse than inaction and silence. When considering which events you are involved with, make sure it makes sense for your brand.
2. June 14th – July 15th: The 2018 World Cup
With 2.5 million tickets already sold and an expected $2.4 billion boost in global advertising spend, this year's World Cup is one of the most anticipated sporting events of the year amongst sports fans and brands alike.
Due to the location of the tournament, there has been less interest from brands compared to past years, but there are still different ways brands plan to campaign around big event. Adidas is debuting a new digital media strategy in major cities around the world that relies heavily on content generated by influencers and fans themselves. Visa, the official payment services partner of FIFA, is moving forward with their campaign across 45 markets and in 24 languages, which will showcase various World Cup players in short videos shared solely on social media.
While Adidas and Visa are industry giants, brands of all sizes can learn from their efforts. Both brands acknowledge that even though the main event is taking place in Russia, the larger audience are the fans watching in cities around the world. Consumers everywhere are purchasing their favorite team paraphenelia and stocking up for watch parties. Furthermore, digital watchers far outpace TV watchers when it comes to sports. Visa and Adidas are leveraging influencer and fan content and short videos to engage with World Cup fans through social media. If it makes sense for your brand to associate with the World Cup, consider running primarily digital or social campaigns or getting involved with local watch parties.
3. July 4th: Independence Day
Though July 4th falls in the middle of the week this year, this will not deter family and friends from coming together for their annual festivities. Ahead of the holiday last year, people around the country were predicted to spend up to $7.1 billion in preparation for the holiday.
Last year, 65% of Americans' celebration plans consisted of a cookout or BBQ, while 43% planned on attending a fireworks or community celebration. Our own data from across 6,000+ brand and retailer websites showed a 54% spike in online traffic for grills between July 3rd and 4th last year. From outdoor patio furniture and patriotic clothing to snacks, drinks, and party décor, there are a variety of products that consumers might be looking to buy around this holiday.
Even if you don't fit into one of these main categories, there is still a way to engage with your audience. Don't forget that many people travel or take vacation time around the Fourth of July, and, with the holiday falling mid-week, it is likely that many will take advantage of a five day weekend. The National Retail Federation reported that 42 million people were planning to travel out of town around July 4th, 2017. CheapOair, released their the 25 most booked cities for the 2018 holiday week with Orlando, Florida, topping the list.
The Fourth of July is a celebratory occasion across the U.S. — consumers want to enjoy the outdoors, relax, spend time with family and friends, and eat good food. How can you brand enhance this experience?
4. Mid-July: Amazon Prime Day
Prime Day, Amazon's own Black Friday-esque day of sales, typically occurs in mid-July each year. Amazon is estimated to have made close to $1 billion in revenue on Prime Day last year; it's no secret that Amazon and its sellers will stand to benefit from this 24-hour shopping bonanza.
There is a silver lining for brands and retailers that don't sell on Amazon. Prime Day can be just as significant for your products as well. Our past research has shown that 3 out of 4 shoppers visit competing retail sites to research products before making a purchase on Prime Day. On Prime Day 2016, some of the top retailers saw a 15% increase in visitor traffic, a 38% increase in number of orders, and a 19% conversion increase across their websites. Based on our shopping data from Prime Day 2017, other brands and retailers saw significant online traffic spikes in five categories: computers, printers, bedding, headphones, and televisions, the latter of which saw the highest traffic spike at 75% above an average day.
What does this mean for competing retailers and brands? Prime Day may be a holiday created by Amazon, but Prime Day shopping extends far beyond the Amazon website. Brands and retailers can and should seize the opportunity. With millions of consumers researching products on Prime Day, it is critical for brands and retailers to have fresh, quality consumer-generated content on product pages to inform decisions. Brands, in particular, should ensure that their product pages are consistent and up-to-date across all retailer partners.
5. June through September: Back-to-school shopping
Back-to-school is big business for retailers and brands. It's the second most popular shopping window of the year, behind the winter holiday season. Back-to-school season kicks into gear earlier than ever before and extends up until, and after, the start of classes. When planning summer campaigns, marketers and advertisers should pay attention to when online shopping spikes for particular product categories.
Our data shows significant surges for school supplies, computers, printers, bedding, storage, and clothing. But there is a seasonality to back-to-school shopping, and a couple key dates to pay attention to. Shopping for computers and printers spikes initially around Prime Day and then holds steady until Labor Day. College students and their families are stocking up on storage and bedding starting in mid-July and then again in late September after students have moved in and realize what else they need. For clothing, sneakers, and backpacks, mid-July, Labor Day, and late September are the highest traffic periods. And lastly, school and cleaning supplies spike on July 30th, potentially as students stock up before heading to college, and on September 5th, as teachers ready their classrooms. Most interestingly, the weekend of August 6th, which was Tax Free Weekend in many states last year, was the biggest cross-category traffic day and the largest shopping day of the entire year for backpacks. Is this the Black Friday of back-to-school season?
The biggest takeaway from our data is that summer campaigns around back-to-school shopping should not be one size fits all. There are clear shopping days and periods for particular items, and your campaigns should be run accordingly.
6. June through November: Hurricane season
Not everything on this list is a cause for celebration. Unfortunately, hurricane season is a reality for many people. In a time when consumers expect brands to have strong values, it is important to understand how your customers may be impacted by unforeseen circumstances.
During extreme weather, consumers are focused on their safety, and brands and retailers should follow suit. It is an inappropriate time to run promotional campaigns that seem irrelevant or extravagant. Instead, focus on helping shoppers address their immediate concerns quickly. Additionally, before a major weather event, in-store shopping is likely to increase, and inventory management becomes even more critical.
7. September 3rd: Labor Day
Like the Fourth of July, this final summer holiday often brings barbecues and a last chance for vacation. While some of the July 4th shopping activity is similar around Labor Day, it is also a time when students, parents, and teachers are doing last-minute shopping before the school year kicks off. During Labor Day last year, brands and retailers in our network saw above average online traffic for clothing, athletic shoes, computers, bedding, and cleaning supplies. Shoppers are taking advantage of the time off and holiday deals to wrap up their summer shopping season.
---
The summer months represent a huge opportunity for brands and retailers of all kinds to engage their audiences. By understanding how the events in this calendar impact your brand and your customers, you can build a strong seasonal strategy. For more data and insights to guide your summer campaigns, download our infographic.