Who else was in absolute awe watching the NASA Perseverance land on Mars? I still can't believe we landed a car-sized robot on a planet approx. 224.38 million kilometers away. (when I say 'we' I mean NASA, I played zero part.) Truly an incredible achievement.
But between Mars exploration and the recently announced space hotel coming in 2027, it feels like our own planet has taken the backseat a bit. That's why at Bazaarvoice we're highlighting this year's Earth Hour.
What is Earth Hour?
Earth Hour is an annual event organized by WWF that sees landmarks, business, and people in as many as 190 countries (and all 50 states) switch off their lights for one hour in support of our planet. Taking place at exactly 8.30pm (in your local timezone) on March 27, this year's hour is arguably needed more than ever.
The whole planet pausing and coming together might just be the action we need to persevere through a global pandemic, as cheesy as it sounds. The present feels a tad bleak thanks to COVID-19 so why not come together and inspire hope for the future?
There are actual concrete reasons, too, to go with the abstract. The important-sounding Intergovernmental Science-Policy Platform on Biodiversity and Ecosystem Services (IPBES) studies the links between nature and pandemics and the lowdown is this: a rise in global warming could lead to a rise in pandemics. No-one wants that. Here's how you can get involved this year:
An obvious one, since this is the raison d'etre of Earth Hour, but it's the easiest way to get involved. If everyone in the UK were to take part, over 9.6 million kilowatts of energy could be saved, according to E.ON. That's enough power to boil a kettle 42.8 million times which is many cups of tea. So switch those lights off!
Follow the #EarthHour hashtag on social media for live updates, to discover virtual events, and connect with like-minded people all over the world, or join the Earth Hour Virtual Spotlight.
Petitions work. Sometimes as an individual it feels like our voice is lost or that we can't have an impact, since "I'm just one person." But that's the beauty of petitions – when thousands of "just one" people put their name on a document, stakeholders take notice. Specifically, Earth Hour's Voice for the Planet is a good one.
Human connection is something we all miss during the pandemic. So this could be the excuse you've been looking for to link up with friends for a virtual call. The nice part is it's only an hour, so you won't have to worry too much about that pesky Zoom fatigue.
Go for a nighttime stroll
One of the beauties of Earth Hour is seeing famous landmarks unlit. the London Eye, Tokyo Sky Tree, Sydney Harbour Bridge, Christ the Redeemer – just a handful of the famous landmarks that go dark. If you're lucky enough to live next to such a sight, go and admire the surreal beauty of seeing them pitch black.
Why not use this hour as an excuse for a bit of "me time." This is especially prevalent during COVID-19. Catch up on your favorite book, have a candlelit bath, take a virtual yoga class. Do all three at the same time even. Take a well deserved break.
With many skylines going dark, or at least darker, light pollution should dramatically decrease. Take advantage and get out there and do some stargazing, or try and spot the NASA Perseverance up there on Mars.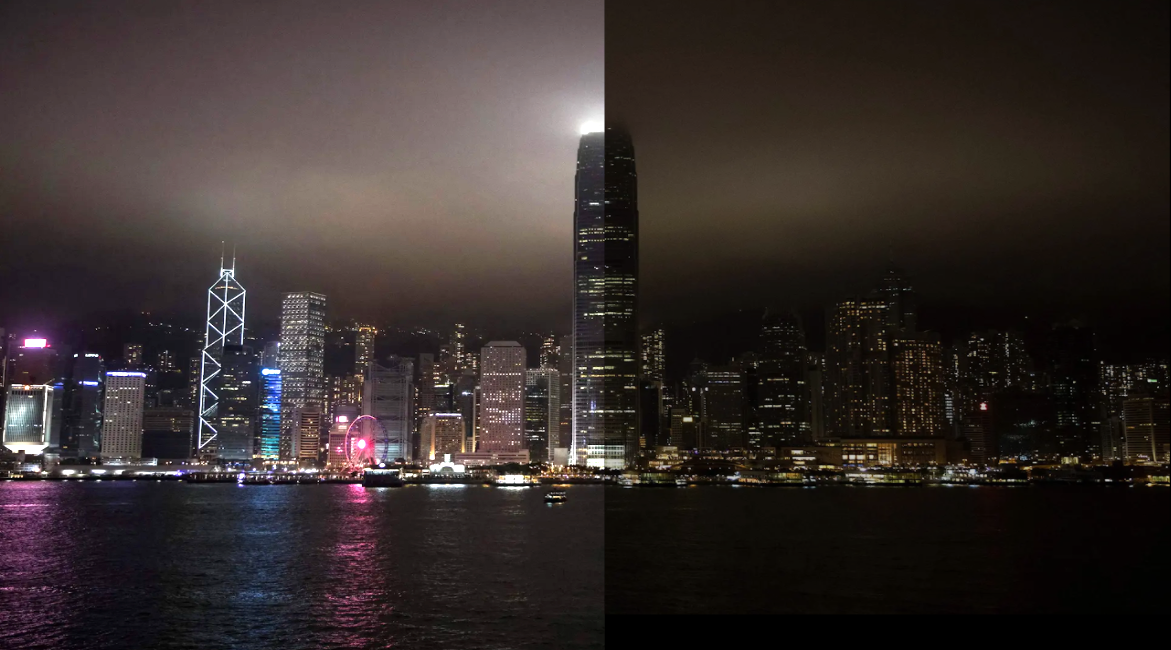 This year is going to be an important decade for climate action. Governments across the world are making huge decisions that are going to directly impact our future. Brands are making commitments to going greener, like Volvo going fully electric.
At Bazaarvoice, sustainability is one of our core values — we believe brands have a corporate social responsibility to the wider community at large. The changes we make this decade will lead to cleaner air, an abundance of wildlife and a healthier future for the next generation. It all starts with switching those lights off.
For a deeper look into Bazaarvoice culture and values, take a peek at the Workplace Culture section of our blog!