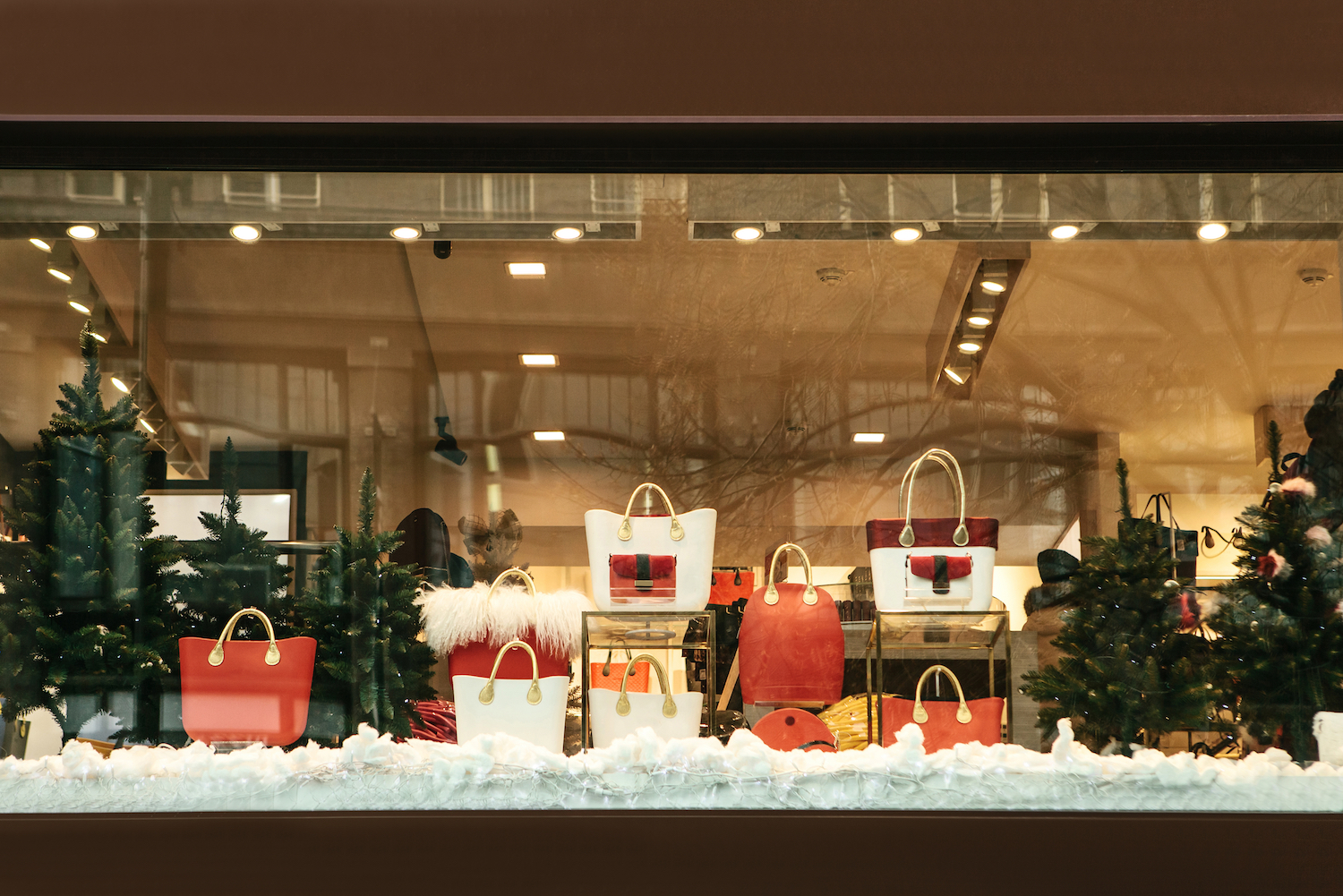 The holidays are upon us. It can be the most wonderful time of the year for companies looking to capitalize on a shopping season that's expected to yield almost $700 billion in U.S. sales. Retail players will be looking to optimize the customer experience across every channel, as a less than ideal user experience can be an expensive mistake to make during the high stakes holiday shopping season.
Last year, holiday spending rose 5.5% year-over-year to $691.9 billion, and online spending grew even faster, up 11.5% in 2017 from 2016. On our network of 6,000 brand and retailer websites, mobile accounted for more than half of the online traffic to most product categories during last year's holiday season.
While online and mobile shopping will likely continue to increase this year, it would be remiss to neglect the in-store experience. In a recent study of 2,500 U.S. consumers we conducted with Wakefield Research, 96% of consumers said they plan to do at least some of their shopping in-store during this upcoming season. While consumers shop in-store year round, it is particularly critical during the holidays, as shoppers have certain expectations of the in-store experience.
The holiday spirit is alive and well
Despite the consistent increase in online shopping year-over-year, there are still many unique elements of the in-store experience that simply cannot (yet) be replicated online. This is especially true during the holidays, when shoppers are willing to brave holiday crowds to get into the holiday spirit and participate in festive activities.
According to our survey, 42% of respondents cited holiday ambiance as a reason for wanting to shop in-store during the season. Furthermore, a staggering 88% claimed that holiday decor and/or festive events, like ice skating or seeing Santa, are important to them when shopping at physical locations.
Brands and retailers can tap into this sentiment as part of their brick-and-mortar strategy. From festive displays to holiday-themed music playlists and in-store events, there are a variety of ways to attract shoppers to the store. Last year, Walmart announced an ambitious plan to host 20,000 in-store parties during November and December, through its "Rock this Christmas" campaign. Even something as small as offering shoppers a cup of hot chocolate while they browse or complimentary holiday gift wrapping stations go a long way to spread holiday cheer to your in-store shoppers.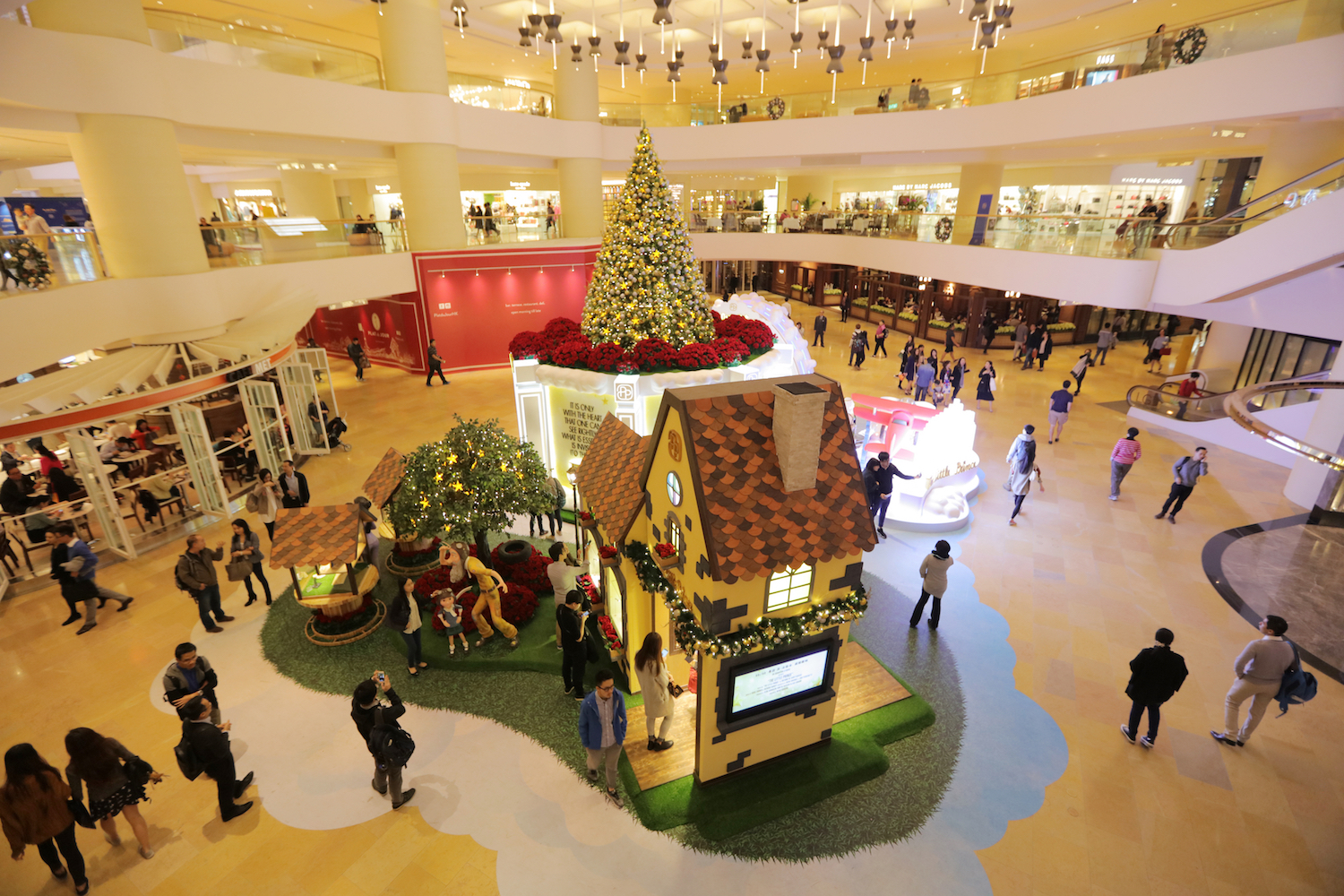 Consumers want to touch real products and talk to real people
Despite innovations in e-commerce that make it easier for consumers to make purchase decisions online, there is still nothing that can replicate holding a product in your hand. The number one reason that survey respondents said they shopped in-store during the holidays was to be able to see products in person. Similarly, 37% of consumers said that personal assistance from in-store associates was the second-most important element of the in-store experience during the holidays.
With that in mind, it's critical to ensure the in-store experience is easy and efficient to navigate. The holidays bring an influx of shoppers, which means longer lines, more crowded stores, and messier shelves. Brands and retailers should use a combination of staff and technology to make sure shoppers can find what they need and purchase it as easily as possible. In a recent statement, Target announced plans to hire an additional 120,000 seasonal employees to "make the holidays easier and more convenient for our guests – whether they're in our stores, picking up their drive up orders, or having a package delivered to their home." In addition to hiring and training staff, additions like mobile checkout, buy online, pick up in-store options, and mobile apps with store maps can all help shoppers find their way.
Shoppers seek gift inspiration in-store
When looking for gift ideas during the holidays, 61% of consumers indicated that browsing, whether in-store or online, was the top source of inspiration. This notion, combined with the aforementioned desire to see products in person, creates a massive opportunity for brands and retailers to facilitate discovery and inspiration at brick-and-mortar locations, especially for those who tend to buy impulsively.
41% of holiday shoppers self-identified as "spontaneous shoppers", who like to browse and buy as they go, and 57% of all respondents admitted that they are more likely to buy something on impulse during this time of year.
There are a number of tactics brands and retailers can use in-store to provide gift inspiration and drive last-minute purchases:
Curate in-store displays as you would a gift-giving guide by organizing items around particular themes, interests, or people. For example, shoppers may need inspiration for the dads in their life or for their outdoorsy friend.
Display stocking stuffers and other low consideration items near the point of purchase, where it is easy for shoppers to see and carry to the register. For example, Sephora uses this tactic year round with the displays of sample sized products that border the checkout line.
Amplify consumer-generated content, like customer ratings, reviews, and social media photos, throughout the store. By highlighting top rated products and real customer feedback, you can show shoppers products that are popular with others and eliminate some of the uncertainty from the purchase decision.
Drive traffic to your store and create urgency among impulsive shoppers by offering sales and discounts that are exclusive to in-store purchases.
The holiday season (and beyond), experience always comes first
Brick-and-mortar is far from dead, especially during the holidays. For the 96% of people who plan to shop in physical stores this coming season, brands and retailers should keep in mind what's important to consumers during their in-person visit.
Of course, shopping is an omnichannel experience. Retailers must ensure that both online and offline channels are complementing one another in terms of fostering discovery, fueling inspiration, and providing a seamless checkout. Many companies depend on the holiday season for high sales numbers, and those that deliver excellent customer experiences will be the ones that come out on top.
For more insights into holiday shopping, visit our Holiday Headquarters.