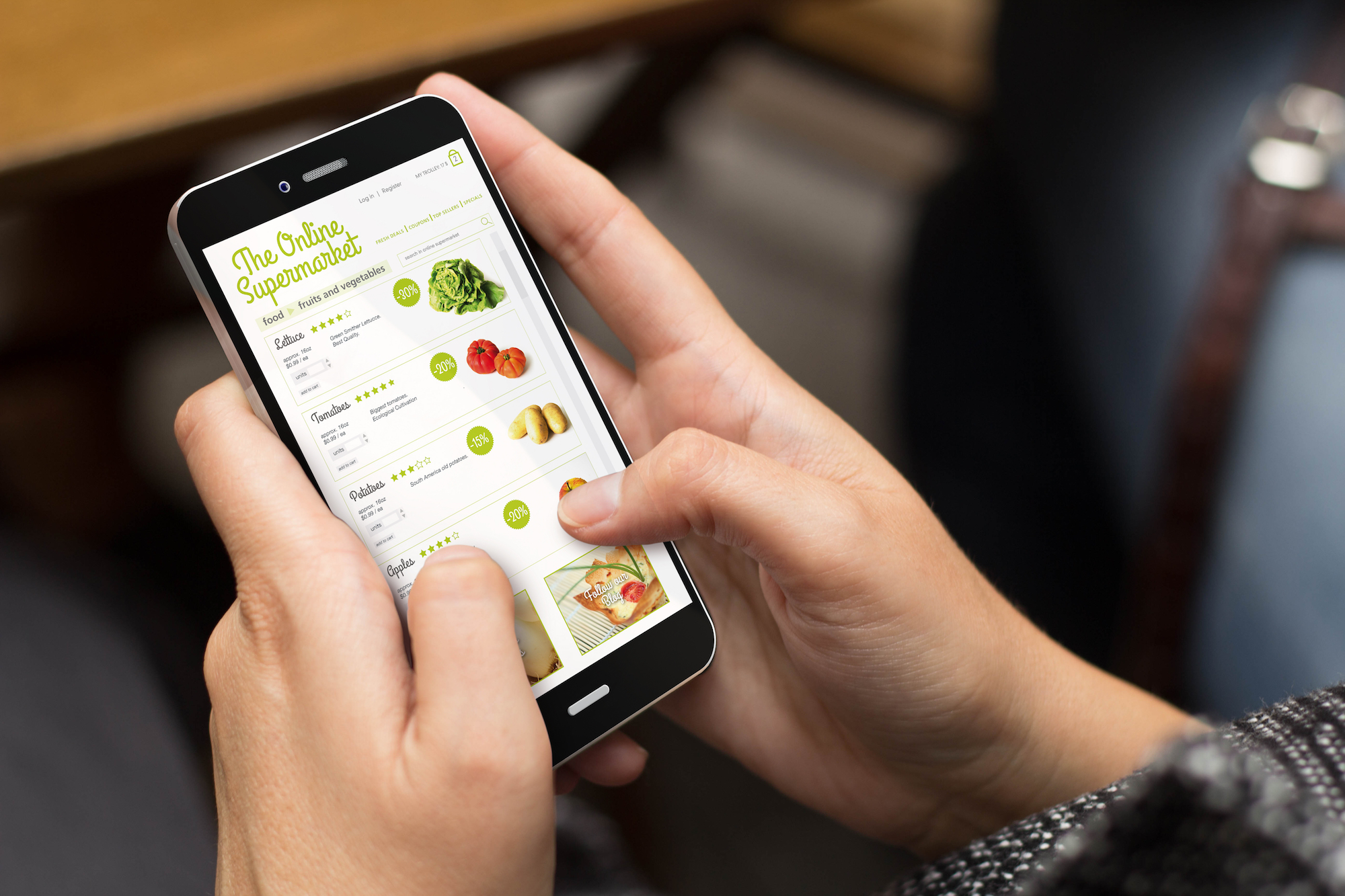 When it comes to grocery trends, Europe is the market to watch. It is the second largest global market for online grocery sales, behind Asia. Where grocery e-commerce has a 2% market share in the United States, it has hit 7.5% in the United Kingdom and 5.6% in France.
To keep our finger on the pulse of the grocery industry, we look to Europe and, more specifically, to the U.K. According to the Institute of Grocery Distribution (IGD), the UK food and grocery market is projected to grow by 14.8% to £218.5 billion over the next five years, with online grocery expected to grow by 52%. We joined IGD and the industry's leading brands, retailers, and technology providers at their annual Digital Commerce event last week in London to discuss the challenges and opportunities in the market — here are three grocery trends that are top of mind. 
Grocery players needs to get on board with omnichannel
A key challenge still facing grocery brands and retailers alike is meeting customer expectations. Grocery shoppers demand a frictionless experience as they navigate the omnichannel path to purchase. However, many organisations struggle with conflicting priorities for online and offline experiences, rather than optimizing for a cohesive experience for grocery shoppers.
Silos exist between teams responsible for online and offline experiences. Natalie Dunn, Head of In Store Digital at Sainsburys, was transparent about all the organizational changes the retailer had to overcome internally before being able to execute on omnichannel. Successful grocery brands and retailers look at the overall customer journey and leverage data and insights to shape the e-commerce experience — but first they must align internally around an omnichannel approach.
What @sainsburys had to change to make the most of the #omnichannel environment #dcom18 pic.twitter.com/6bKM6B78th

— IGD Events (@IGD_Events) October 17, 2018
Find opportunities to reduce friction
Once an organization has made a commitment to omnichannel, they need to take action to connect every channel and to remove friction from the overall shopping experience. Natalie Dunn of Sainsburys outlined the retailer's approach to omnichannel, marrying the best elements of online and in-store. Examples of common tactics that merge the physical and digital in grocery are click-and-collect pickup options, cashierless stores, and chatbots.
Our Director of Brand Strategy EMEA, Christopher Rapaport, shared another way that grocery brands and retailers can remove uncertainty from the purchase decision. He highlighted two examples of retailers who are thinking holistically about the customer path to purchase and using insights from ratings and reviews and online content to drive purchases offline. French consumer electronics retailer Boulanger includes customer ratings and reviews that were collected online in their in-store displays and signage, while sporting apparel retailer Decathalon puts relevant online reviews in the changing room to help give customers the context they need to make a purchase with confidence.
Today's shoppers have high expectations for a seamless omnichannel experience, and this expectation extends to grocery. To deliver this, grocery brands and retailers need to leverage online data points and insights to shape the in-store experience.
Christopher Rapaport on stage at #Dcom18:

"Technology is a means to an end"

The future of grocery relies on brands and retailers using online and offline data and insights to create a compelling online and offline experience that meets expectations of today's informed shoppers. pic.twitter.com/W3V29Ckdnf

— Bazaarvoice (@Bazaarvoice) October 16, 2018
Grocery shoppers have an appetite for change
In a recent survey of 1,900 U.K. consumers that we conducted with IGD, we found that three in five consumers have purchased a new product in the last month. Online grocery shoppers are also receptive to trying new products alongside their usual basket of shopping, with two thirds saying they are interested in receiving a free sample when they shop online. Ghislaine Prins-Evers, Head of Digital Transformation at Heineken, echoed this finding in our panel: Heineken has identified five new online shopper archetypes, one of which is the "experimenter", who is highly engaged in the shopping experience, looking to try new products, and likes sharing these products with others.
In store, shoppers can see, feel, and even taste new products, but how can grocery brands and retailers duplicate this for online shoppers? Conversation at our stand at the event centred around how brands can take full advantage of sampling campaigns to not only satisfy the more experimental shoppers but also build their brand online.  Targeted sampling campaigns can drive awareness for new products, get samples into the hands of potential customers to gather genuine feedback, and generate trusted consumer-generated content like ratings, reviews, and visual content.
---
IGD Digital Commerce 2018 showcased the best ideas and insights the grocery industry has to offer, while still acknowledging that there are barriers to success that still must be overcome. As the rest of the world catches up with the U.K. grocery market, we will no doubt continue to see more innovation and growth in this space.
To learn more about grocery trends in the European market, download our full report.