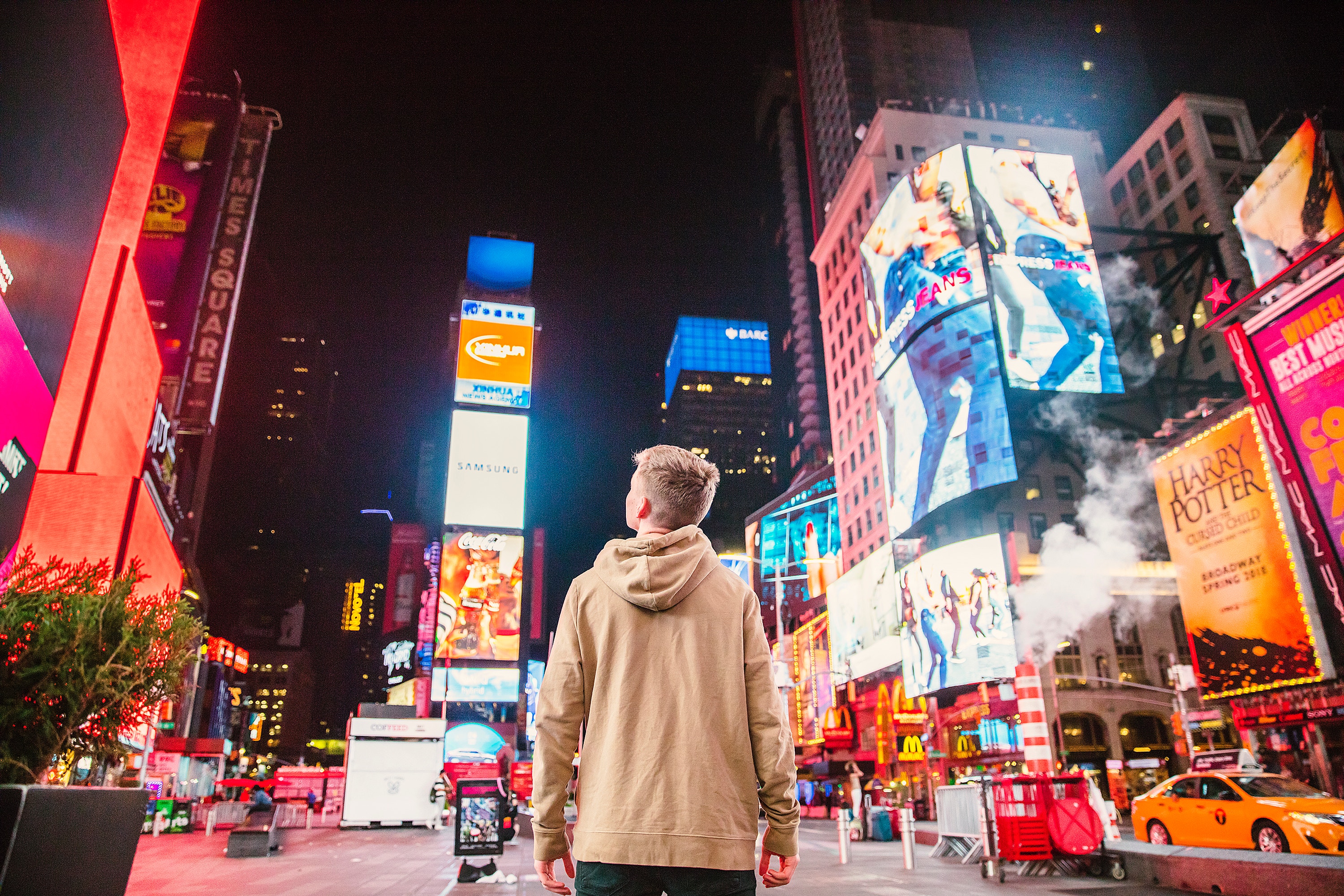 2017 was an eventful and disruptive year in the digital advertising and media industry. Big name brands like Proctor & Gamble and JP Morgan Chase pulled their ads from media outlets and platforms like YouTube. Facebook has undergone increasing criticism and scrutiny about the accuracy of their audience data and reporting. And let's not forget that e-commerce giant Amazon continues to become a larger, more formidable rival to the Duopoloy — it leaves many of us wondering about what will happen next in the ever-evolving advertising industry?
I asked a few of our resident advertising experts about their thoughts, opinions, and industry predictions — here are three big advertising trends the industry should look out for in 2018.
Major shifts in data and media buying
Toby McKenna, SVP of Global Advertising, predicts that there will be massive changes to how the media and agency model works. Based on our recent research study with Ad Age, 64% of marketers are unclear about the origins of their data sources, and three-of-four admit they are not confident that their digital ads are reaching the right people.
In an effort to make their ad dollars work harder and realize tangible returns on their spend, advertisers are starting to demand more transparency from the industry, including more transparency on fees, which could cause consolidation in media buying. In fact, many clients are already starting to cut out the middlemen and bring more digital buying and data capability in-house.
Another trend that can have major impact on the buy side is the emergence and growing adoption of cryptocurrency. In fact, the combined market capitalization of all digital currencies recently reached an all-time high of more than $370 billion, and CNBC recently reported that the cryptocurrency market is now worth more than JPMorgan.
Chi Lo, our Director of Partnerships and Platforms, predicts that as cryptocurrency becomes more mainstream, this medium of exchange will shape the future of e-commerce and digital measurement. The impending use of cryptocurrency as a legally acceptable tender will mean less reliance on traditional banking methods and further stimulate online purchasing. It could also create new value exchange in programs such as customer loyalty and layaway.
As the currency is still nascent, the sky's the limit, and we could even see the creation of privately owned cryptocurrency — think Amazon-specific currency. The use of more cryptocurrency in the advertising industry will make media buying and ad exchanges more transparent, fluid and less reliant on third-party intermediaries.
Connected TV moves into digital wheelhouse
For the past several years, consumers have cut the cord on traditional TVs and flocked toward smart TVs, gaming consoles, and devices like Roku, Google Chromecast, and Apple TV. According to eMarketer, the number of U.S. households with traditional TV packages is estimated to decline by 4 million in 2020, meaning media, entertainment, and advertising on connected TV (CTV) will grow even more prevalent. With this shift in how and where consumers are viewing television programming, what does CTV mean for advertisers?
Could the future of CTV warp into what today's traditional TV looks like? As the demand for streaming, on-demand video content continues to grow, CTV may become primarily ad-supported rather than the subscription-based model that it is today. As connected TV becomes a larger portion of advertisers' ad strategies and DSPs integrate CTV into their buying platforms, advertisers will start moving spend from their "traditional TV" budgets and fold CTV into their digital ad buys.
Lindsay Pasto, VP of Ad Operations and Account Management, predicts that companies will have some work to do around measurement for CTV. Advertisers will need to better understand audience targeting capabilities and define what behaviors qualify as viewability when advertising on connected TV. She adds that advertisers will have to grow comfortable with not having traditional digital metrics like clicks and post ad view interactions as CTV becomes a more prominent part of their media plans. Targeting can also be a challenge since CTV is cookieless and still growing in scale.
The technical challenges are still vast, but as more people cut the cord, keeping CTV top of mind will be more important than ever.
Consolidation and consortiums
Lastly, our resident experts predict more consolidation and consortiums across the industry at large. On the publisher side, Meredith Corporation's $1.85 billion purchase of Time Inc. was the latest instance of consolidation in the magazine business, as publishers struggle to keep subscribers and advertisers. The consolidation of media properties across categories (lifestyle, family, sports, business, entertainment) will add scale and help streamline operations for these businesses; Chi predicts we'll see more publisher consolidation and consortiums in order to stay competitive and profitable.
On the data side, it's hard to predict what's next, but there's no question that Google, Facebook and Amazon will continue to reign supreme given how much online behavior these companies see. Given Walmart's quiet entry into the advertising realm this year, Toby predicts that more retailers will start joining the digital advertising mix because of the treasure trove of insights into shopper behavior and transactional information retailers own. This prediction has already proven true — Kroger just announced plans to get into the advertising business. Many mass merchant and category-specific retailers compete against each other, but the underlying threat to the e-commerce ecosystem is undeniably Amazon. McKenna says that retailers will have to work together to compete. Retailers forming consortiums around data would not be unexpected; doing so would provide partnering retailers with similar, accurate data around in-market shopping behavior to chip away from Amazon's market share.
---
Given the amount and speed of disruption in advertising, emergence of new technologies, and consolidation of companies, it's hard to see the future of what's in store for brands, agencies, publishers, and consumers. Quite frankly, the one advertising prediction that we can all agree on is that advertising in 2018 will continue to be unpredictable.