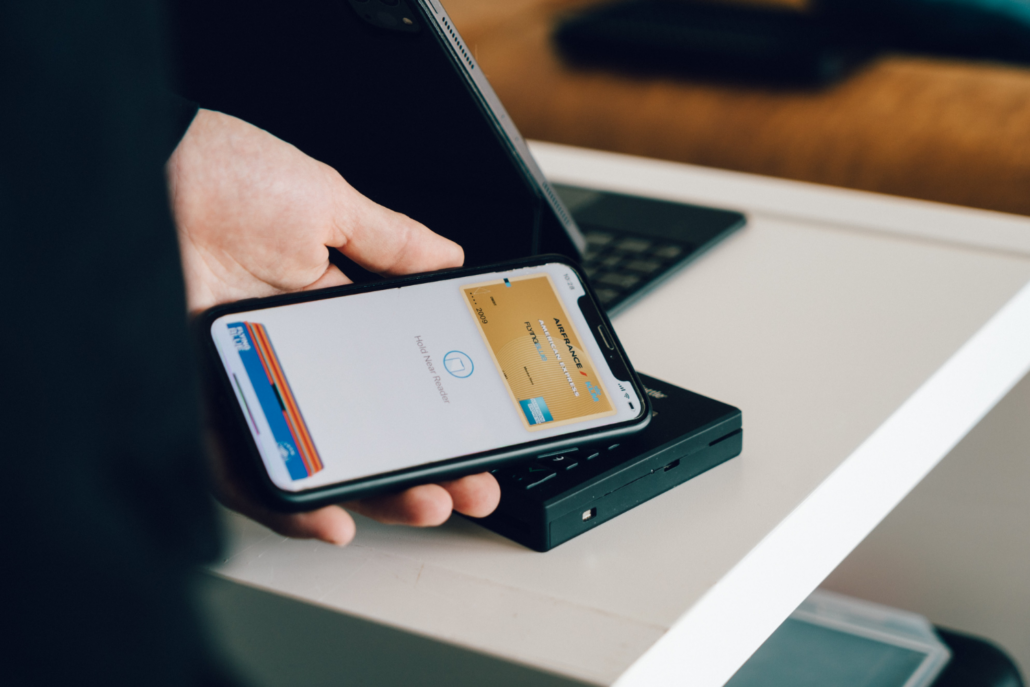 There is no doubt that 2020 will be a fascinating chapter written into history textbooks. A year that has been so surreal, polarized, self-reflective, and all at a time where it's quite apparent we're ready to move forward for the better.
We've been closely monitoring how consumer behavior has rapidly evolved over the past few months through a series of quantitative and qualitative work with over 31.2K women and via a dedicated panel of 5.1K women shoppers, who opted in to share their sentiments, behaviors and experiences on a weekly cadence, here are 5 trends that we have observed over the past several months.
Mission-based marketing: Brand actions over brand statements
"I appreciate when a brand is honest, and when their actions support their words. I understand that not every brand wants to be politically active, but if a brand is posting about a social issue they need to also show some support."
Mission-based marketing is by no means a new concept. There are already many brands that successfully use their respective platforms, messaging, and creative to change the dialogue and be more representative.
This is great as 71% of consumers agree that brands and retailers have the potential to make a positive change in society.
And while using ad dollars to support causes or allocating support to philanthropic efforts is not unique to this year, consumers are holding brands more accountable for their statements and actions through these times of need and support.
In fact, 59% of consumers agree/strongly agree that brands and retailers have the social responsibility to speak out and/or take action to help others and 63% agree that businesses need to ensure that their mission and vision align with their actions and marketing.
"Be vocal about their support for causes by also putting those words into action and not a fleeting moment…"
It's also interesting to note that over half of consumers will make an effort to better understand a company's story and their core values as a result. Consumers want to ensure that what a brand stands for isn't in messaging only – they want to see action.
There's a heightened expectation for businesses to contribute to the greater good, and in the midst of a pandemic, compassion falls within a consumer's purchase criteria.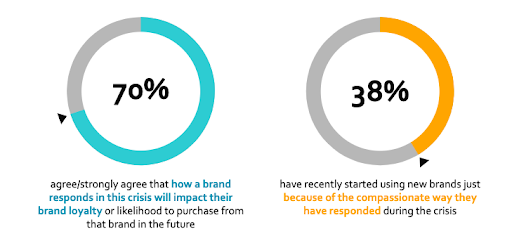 And how a brand responds to what's happening in the world impacts their bottom line as existing and future brand loyalists are evaluating their actions to make their purchase decisions.
Social evolution: Self-promotion to advocacy for others
I think there is such a range of social media behavior. I think some people try to portray a perfect life, others use it as a powerful platform to inspire change.
From selfies to banana bread to advocacy, the changes with user behavior on social media this year have been rapid and mirroring current events. While social media is still an outlet for expression, the focus has shifted from the self-promotion of the individual to the advocacy surrounding current events.
According to consumers, the overall tone of content changed as a direct impact of current events and 86% of consumers agree/strongly agree that they have seen a recent shift in content as social justice and activism have been more prominent with recent events.
From 'positive' and 'TMI on the personal updates,' to 'overwhelming,' 'stressful,' and 'political,' it's not surprising that so many consumers are choosing to socially detox as their feeds have no longer been a place for escapism, inspiration, or distraction.
"[Social media is] polarized. People have strong opinions about what's going on in the world right now and it's more acceptable now to publically voice those strong opinions. This leads to a 'which side are you on' type of attitude about a lot of topics, which is leading to more online aggression."
And with an upcoming election, there has been an uptick in polarized conversations, keyboard warriors, and trolls. Through qualitative responses, consumers have been sharing their current experiences on social media and how it's become a bit of a battlefield.
"…the social standards are low at best with the keyboard warriors of today. To have such passion and lack common knowledge on a subject is a remarkably scary thing to watch. These same ignorant people will then proceed to overwhelm you with their opinions until you agree to the terms that silence them. It's bullying, plain and simple."
Shopping: Human vs. no human experiences
Given the times, it's not surprising just how much e-commerce has accelerated. And while this form of shopping has become more popular due to circumstance, efficiency, and ease,we cannot forget that there are still consumers who prefer the experience of brick-and-mortar.
In fact, when we asked survey respondents, "If you had to pick, which one do you prefer?," 55% said in-store shopping and 45% said online shopping. For those respondents who chose in-store shopping, 70% said that they still enjoy the experience of in-store shopping even with the new safety standards of re-openings.
For those shoppers that prefer online shopping, their top reasons included: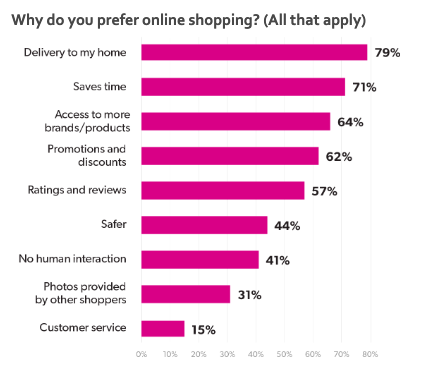 And for those that prefer shopping in-store, we found that:
Online shopping provides convenience and efficiency, while the in-store shopping experience provides a more tactile and human experience.
There are two subsets of shoppers, those who prefer to shop solo and those who crave human interaction. When asked, "Do you like interacting with people when it comes to shopping?," 51% said 'yes' and 49% said 'no'. And while it's close to an even split on whether human interaction is preferred with shopping, the majority of consumers do not like the sound of 'humanless' stores. When asked if innovative 'human-less' stores such as 'Amazon Go' appeal to them, 70% said 'no'.
I think human interactions are important because I love getting recommendations and hearing reviews for products.

I prefer to online shop in the comfort of my own home. Now with the pandemic going on, it feels much safer and easier to just shop online. While I do love chatting and getting employee recommendations, I can essentially get recommendations or ideas from reviews left online.
Ingredients matter: Clean products are still integral to consumers' wellbeing
Due to our current circumstances, women are favoring products based on their availability and their cost over their quality and their brand name.
With that said, when a pandemic is prominent, people are more aware of their health and overall wellbeing. And as a result, many consumers are striving to buy 'clean' products and are paying more attention to ingredient labels.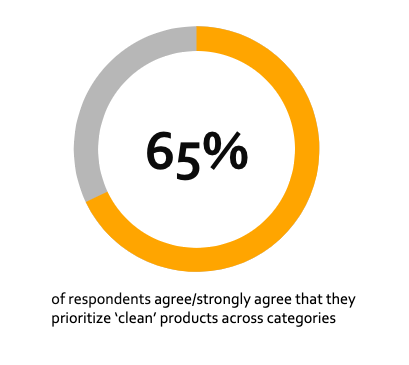 And nearly a third of consumers are still purchasing clean products because 'ingredients are always a priority for them,' even during a time where their purchase priorities have shifted, and 2 in 3 are still reading ingredient labels before purchasing.
Sustainability: A heightened awareness of personal environmental impact
In addition to thinking more about their health and well being, there is a heightened awareness of one's actions and the larger effects they can have, particularly as it relates to the environment. As a result, more and more consumers are striving for more eco-friendly options and are willing to pay more to do so. In fact 64% of consumers agree/strongly agree that they prioritize purchasing sustainable products (beauty, food, and/or cleaning products) and 3 in 4 are more willing to pay more for products that are classified as 'sustainable' or 'clean'.
And as part of this heightened awareness and desire to make better choices, 89% of respondents 'Always' or 'Sometimes' try to reduce plastic use in their homes.
Additionally, 65% of consumers want to try more sustainable alternatives as they're good for the environment and 57% want to try as they believe these alternatives are better for the health of their family.
Takeaways for marketers
As marketers, it's crucial that we pay attention to consumer behavior to pivot and adapt our strategies, messaging, tone, and content to connect with consumers in a sincere and impactful way.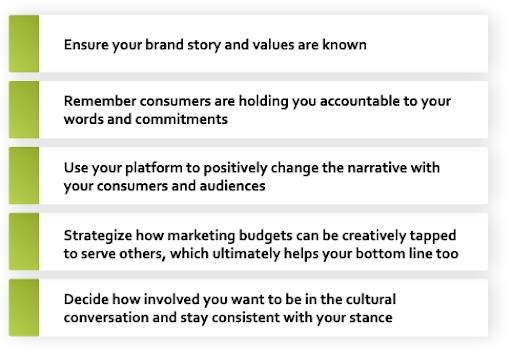 I really hope people remember those companies… that have gone above and beyond for people during these uncertain times and support them more than ever once things go back to normal.