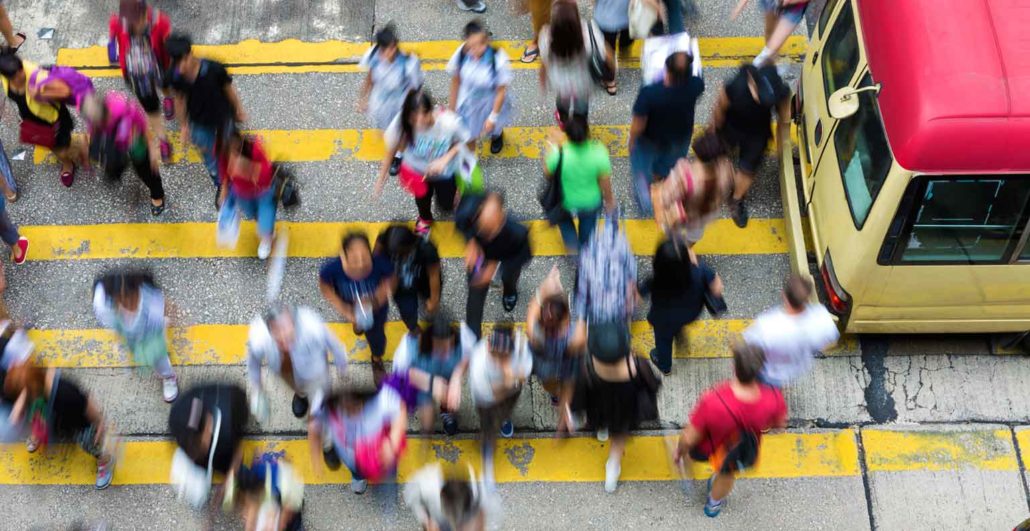 Quality customer service — we all know it when we experience it, and we can most certainly tell when it's lacking. If you've ever waited for hours listening to automated messages or had to deal with a particularly unhelpful customer service agent — and honestly, who hasn't—then you know just how lasting an impression a bad experience can make.
In the retail industry, a customer service mishap is easy to overcome, but in the business-to-business or B2B world, the stakes are much higher. Whether your customers are multi-billion dollar conglomerates or small local businesses, your interactions with your clients represent one touch point in a chain of turning gears. If you're not maintaining your business relationships, the gears rust and the whole system breaks down.
So what's the lubricant that keeps everything running smoothly? Communication. It's easy to pay lip-service to the idea of keeping open lines with your clients, but a true willingness to listen to your customers is rare. Though it may seem like a lot of effort, taking the time to hear out their questions, concerns, and goals is time well invested-here is why:
Developing relationships is a win-win situation
In retail, the company sells an item to the customer, the customer pays, and each go their separate ways. Outside of the simple exchange of cash for goods and services, there's no lasting partnership. In B2B, building that long-term connection is vital for not only your customers' success, but also your own.
Jessica Frate is a small business owner who makes and sells high quality handmade dresses in a shop in Bournemouth. When she approached an online business consultant, she knew it was time to sell her work on the web. Jessica also had ambitions to sell overseas and gain a share of the lucrative cosplay market in Japan. All she really needed — or so she thought — was an online shop to make it happen.
Her consultants could have easily built her the store she requested and left it at that. But by listening, asking the right questions, and doing their own research into the markets in which Jessica wanted to operate, they identified weaknesses in her plan. Jessica's business didn't yet have the necessary branding or scalability to fu­­­­­nction the way she had been envisioning. Had they simply done the bare minimum, she would have ended up disillusioned with a now-floundering online business. Instead, they were able to offer her a full re-branding service and connect her with the right logistics experts. With the right solutions to problems she didn't know she had, Jessica's business is now thriving.
Taking the time to listen now, earns repeat business later
While it's no surprise that Jessica will be going back to her same consultants in the future, the same strategy can apply to the biggest of companies. Business research and risk management firm LexisNexis arranged to shadow a number of corporate users to see how their products were being used in practice and how they might be streamlined to more effectively meet their customers' needs. The knowledge they gained from individual usage data, customer focus groups, and global statistics allowed them to improve their products and ensure that they remained the leaders in the marketplace.
3 tips for better listening and better B2B customer service
Sometimes opening lines of communication with your customers may seem easier said than done, but there are a few simple things that can be done to open those channels:
Make it easy to get in touch: Make yourself available and approachable. You want the customer to be able to talk to you and tell you what they need. It's all well and good you wanting to want their input, but they have to be comfortable in doing so too.
Use social media intelligently: Every major social media platform offers a wealth of 'honest' data on your followers' behavior. Your customers speak to you through their level of engagement, so dive into the raw data to find out what's working and what isn't.
Practice active listening: When discussing with clients, avoid the instinct to sit passively while they talk. Though it's important to listen, you're also the expert here. Periodically summarize major issues to ensure everyone is on the same page, and have the confidence to raise areas of concern as they present themselves.
Making the investment of your time and attention to listen to your customers will pay dividends for your company's' future. Being able to offer efficient, tailor-made services, and cultivating a loyal customer base, you'll have established the foundation of a lasting enterprise.
Find out what your customers want and tailor the service to them. No one likes to be painted with the same brush.
To learn more customer communication strategies, check out our latest case study: Sealskinz uses Bazaarvoice Conversations to win more customers.