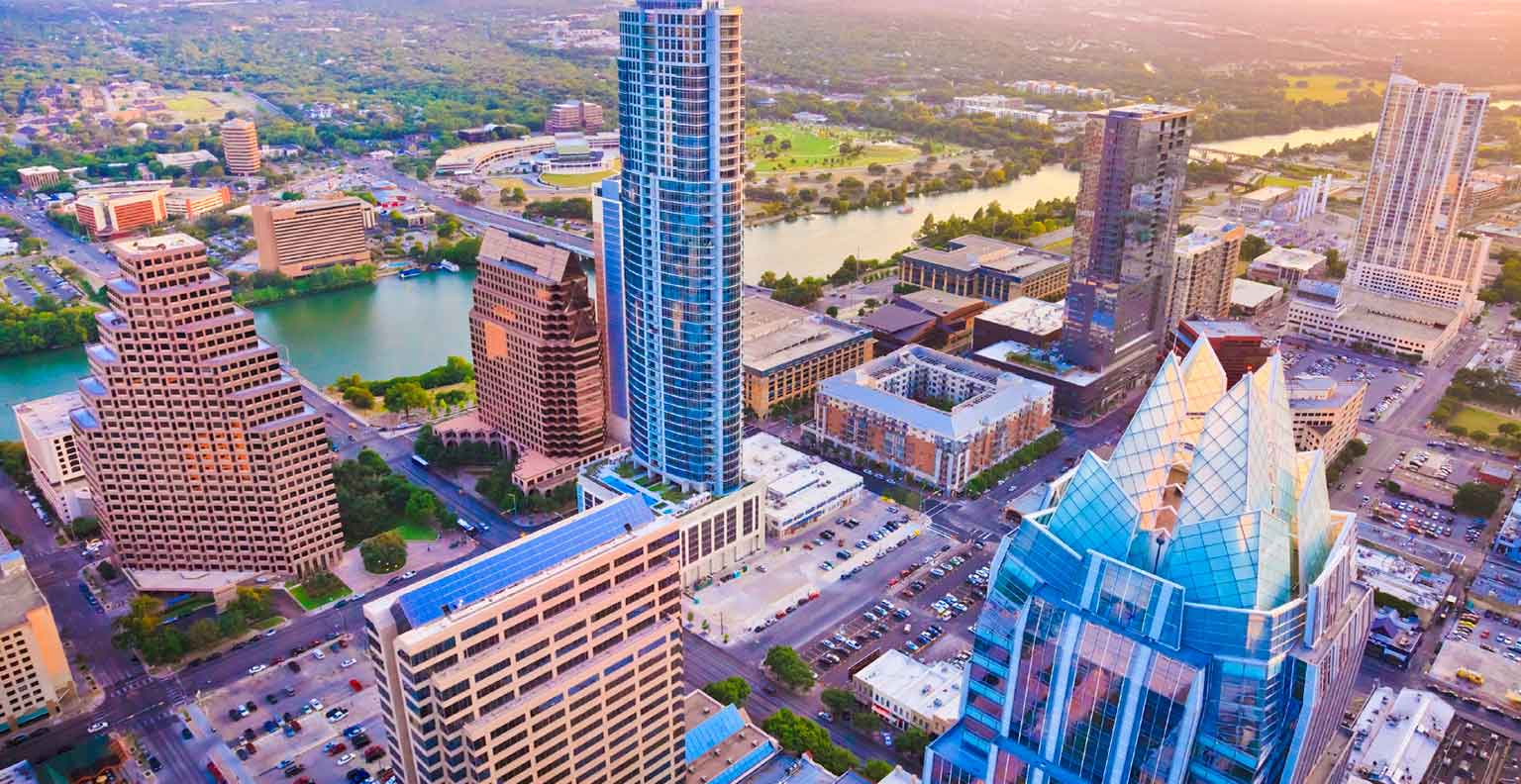 Are you new to SXSW and have no idea which sessions to attend? Maybe you are just overwhelmed by the hundreds of options available to you. As Social Media Strategist at Bazaarvoice, I'm uniquely qualified to survey the SXSW landscape for the best sessions related to consumer-generated content and the world of e-commerce. I've complied a list of ten sessions that you don't want to miss.
Friday, March 13th sessions
Beacons, mPay, and the Great Shopper Reboot
From showrooming to webrooming, consumers started using personal technology to transform the shopping experience long before retailers themselves caught on. But with the emergence of in-store sensor and beacon technology and the push toward mobile payments, retail is hoping to regain some control of their own stores. Can they? Will they? Should they? What does "consumer-centric" shopping look like? We ask retail brands at the cutting edge of these technologies what they hope to achieve in rebooting the in-store moment and connecting it to the rest of the consumer's digital path to purchase.
Add this session to your SXSW Schedule: http://schedule.sxsw.com/2015/events/event_IAP43195
Content Marketing vs. Don Draper: The End of Ads
From branded entertainment and viral video to native advertising and social media presence, the real innovation—creative energy and money in digital marketing—seem to be headed away from traditional advertising. It is all about content now. Brands are publishers, entertainers, resources. Sponsors don't interrupt digital media experiences; they help build and enhance them. They need to reach out to niche audiences in countless smaller channels with custom content that is relevant to each consumer. So, is advertising as we know it a relic of twentieth-century mass media? Is there still room for the big idea in this world of fragmented, personalized experiences? Is Don Draper obsolete?
Add this session to your SXSW Schedule: http://schedule.sxsw.com/2015/events/event_IAP43197
Saturday, March 14th sessions
Can Anyone Really Trust User-Generated Content?
We all do it. We all read online reviews to help pick a restaurant, select the new TV for our living room, or choose a new dry cleaner. We look at likes and user comments on music and video sites to identify emerging artists and get a sense of whether the next Hollywood blockbuster is really that good. We often rely on search rankings to tell us which pages have the most informative and valuable content. People have more access to—and more frequently rely upon—the recommendations of their peers than ever before. The feedback of others we believe to be "like us" has the power to make or break goods and services. This begs the question: Does the market have an obligation to safeguard the authenticity of user-generated content? Join Bazaarvoice CEO Gene Austin as he discusses the dark side of social media, the impact of inauthentic behavior on businesses and consumers, and what each of us can do to create a web worthy of our trust.
Add this session to your SXSW Schedule: http://schedule.sxsw.com/2015/events/event_IAP41634
Are Brands Sabotaging Their Own Content?
A successful content marketer is both artist and mediator. It's his or her job to create and defend a winning idea that delivers value for the reader and the brand. But anyone involved in this space is well aware of the "too many cooks" metaphor— an overabundance of ideas, options, and voices will pollute even the most brilliant execution. Since branded content is inherently multi-led, how can you co-create without publishing a muddled product?
In a kitchen with two to three executive chefs, how do you stop brands from sabotaging their own content? The answer lies in developing a highly disciplined, collaborative process that manages expectations and goals across the process chain from brand all the way to content creator. But we won't lie—it's hard. Very hard. Our panel will consist of content marketers from brand, agency, and publisher teams that are leaders in the space and thus able to speak to best practices for creative collaboration and co-creation.
Add this session to your SXSW Schedule: http://schedule.sxsw.com/2015/events/event_IAP38127
Sunday, March 15th sessions
The Future of Native Advertising
Suddenly, native advertising is everywhere—in your searches, favorite publications, and social feeds. But really, native has been around for a long time. Part of the reason native advertising has exploded recently is that consumers are hard to pin down. They are constantly mobile, use multiple devices, have shorter attention spans than ever, and demand relevance in everything they consume. Therefore, marketers must be more strategic with their ad creation; meanwhile, social platforms must prove that they can be profitable businesses, and publishers are desperate for new revenue streams. The result is the perfect storm of native advertising creation. However, content simply disguised as part of the experience, with a subtle "sponsored" tag, is hardly innovative. Native advertising is the future, but it will look very different from what we see today. In this panel we will discuss the future of successful native advertising and why it will benefit both advertisers and consumers.
Add this session to your SXSW Schedule: http://schedule.sxsw.com/2015/events/event_IAP40560
Screw Privacy—Just Give Me Value for My Data
The value exchange between consumers and businesses is one of the fundamentals of modern marketing. However, the marketplace has generally treated the practice of gathering and analyzing big data as a trade secret, creating an environment of standoffishness with everyday consumers. Companies have a responsibility to educate consumers on the fundamentals of their data collection practices. Do consumers likewise need to be more aware of how companies use their personal data and hold accountable businesses that don't deliver a benefit in return? Would an open dialogue about the data exchange increase engagement between businesses and shoppers and create a more mutually beneficial environment where companies sell more and consumers are happier with their purchases? Join Lisa Pearson and Lee Maicon, Chief Strategy Officer at 360i, as they discuss the issue of data literacy and the data value exchange between shoppers and businesses.
Add this session to your SXSW Schedule: http://schedule.sxsw.com/2015/events/event_IAP39661
Monday, March 16th sessions
Why Ecommerce Must Learn from the Media Revolution
In 2005 you had, perhaps, three news sites you followed, and it was manageable to visit them all. But as self-publishing exploded, those sites suddenly expanded to include friends' Livejournals and blogs, funny tumblrs, and more. There was RSS, but that was for nerds, and all this content just wasn't manageable anymore.
Enter Twitter. Staying atop media was now as easy as a "follow." In addition, you could use your own friends as a filter. It changed news discovery forever and tailored content to each user. How does this apply to e-commerce? Much like self-publishing, the explosion of easy e-commerce software, from Shopify to Etsy, has given us far more options than are manageable. Now, we are waiting for the solution—the equivalent to Twitter—that will let us search across all these stores, discover new ones, and leverage our friends. This session explores the emerging solutions, what this means to retailers, and how they can end up a Buzzfeed and not a New York Times.
Add this session to your SXSW Schedule: http://schedule.sxsw.com/2015/events/event_IAP41599
Retail Tech: What Does the Future Have In-Store?
Customer expectation is rapidly accelerating. It outpaces the ability of retailers to keep up. And mobile? Uhh, not only did iOS8 redefine what "mobile" even means (btw, your phone isn't mobile…you are; it's just in your pocket), but almost every retailer and his or her mother has started producing wearable tech.
What does this mean? Well, stores are no longer the end-all and be-all. Their value is their influence on the path to purchase. Stores, my friends, are a touch point. A channel. And they're changing so rapidly that the boundaries of stores, delivery, and even "associates" are changing by the day.
So we'll get into it. How to gather the same data in store as online. How to gather new data (e.g., it's possible to measure your heart rate with infrared from thirty feet away), and how to intelligently cut through the noise of all the emerging tech in the retail space so you hear about what's worked and what's failed and leave with a framework for how to assess your retail strategy moving forward.
Add this session to your SXSW Schedule: http://schedule.sxsw.com/2015/events/event_IAP35138
Tuesday, March 17th sessions
Show and Smell: Marketing Experiences Beyond Visual
The "Show and Smell" guys are back! Showcasing emerging technologies and sensory marketing, this is a hands-on crowd experience of leading-edge technologies. Show and Smell defines key tenets of making new technology work in promotions and experiential marketing programs. With live demonstrations of prototypes and technologies you won't see every day—these innovations bring together the physical and digital to harness your sight, sound, smell, touch, and taste, including Twitter-driven robots, crowd-controlled gaming, edible marketing, and a host of emerging technologies even we haven't seen just yet. This panel also comes with sensory/technology goodie bags so you can participate in the interactive demonstrations, so get there early!
Add this session to your SXSW Schedule: http://schedule.sxsw.com/2015/events/event_IAP38396
Redefining Realness for Brands on Twitter
When a brand makes a mistake on Twitter, people rejoice in a poor social media manager's plight. You're likely familiar with flubs like DiGiorno's unfortunate misunderstanding of a hashtag, US Airways' accidental photo essay, the American Red Cross's beer-filled camping trip, or Chrysler's angst against Detroit drivers. Fear about messing up or worrying too much about what followers think makes brands less creative. Yes, a brand can get right up to the line without crossing it. It can jump onto a trending topic and nail it.
CPG brands like Charmin and even media brands like Mashable and Engadget get sassy on the daily, converting haters and trolls into lifelong brand advocates in the process—and having fun, too. This panel will offer simple, uncomplicated advice to help brands stay smart and creative. And we'll talk about how they can bounce back with class if they do mess up, without soiling their pants in the process.
Add this session to your SXSW Schedule: http://schedule.sxsw.com/2015/events/event_IAP37253
We hope to see you at these sessions! To get in touch with Bazaarvoice at #SXSW, reach out to me on Twitter at @brentrob, or e-mail me at Brent.Robinson@Bazaarvoice.com.